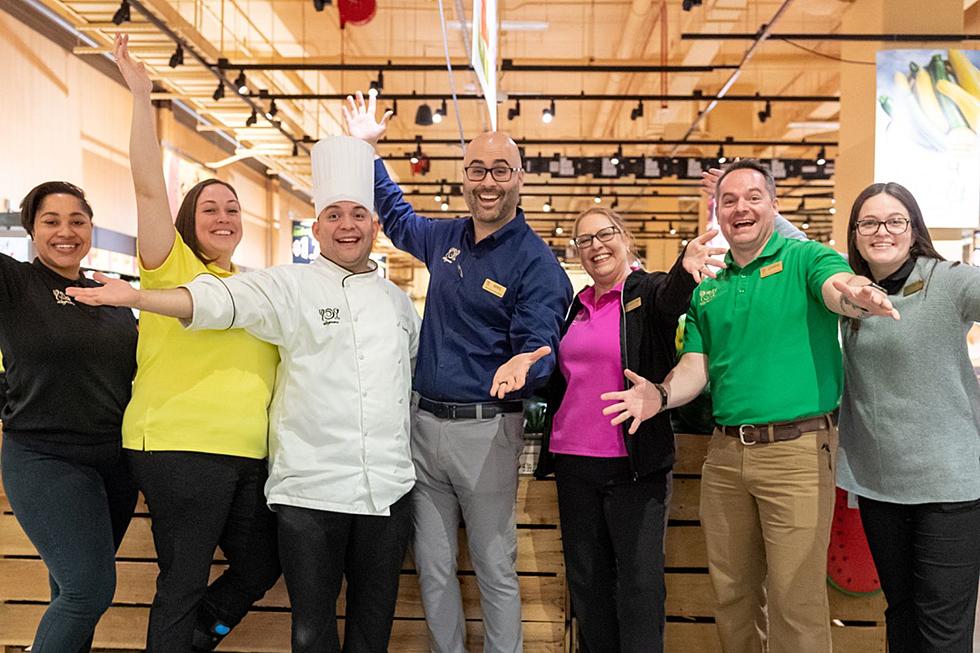 Upstate NY Grocery Store Ranked Top Place to Work in the Country
Credit - Wegmans via Facebook
This growing retail giant is THE BEST place to work for... and they have the awards to prove it.
When you're searching for a new job, not everyone's first thought would be to go to a grocery store. Sure, it'd be a great first job... but not as a full-time career path right?
Truth be told, this one might just change your mind.
Welcome to Wegmans!
Wegmans is once again named as Fortune's #1 Best Workplaces in Retail, a title they've held since 2016. That's 7 years being recognized nationally as the best place to work for in retail.
It's a title they've taken with pride, with 90% of their employees saying it's a great place to work. Compare that to the U.S. average which is set at a low 57%.
We are a values-based family company on a mission to help people live healthier better lives through exceptional food. Customers love our caring, knowledgeable people who provide incredible service making all feel welcome across 110 supermarkets.
They've created a vibrant atmosphere that not only the employees love, but so do the customers. To them it's a simple concept... if your workers are happy, it'll spread to both the product and the people you serve.
Lots of Hardware
It's not the only milestone they've reached for 2023 either. Here's a list of the other rankings where Wegman's had made the list...
#1 in Fortune Best Workplaces in Retail™ 2023 (Large)
#19 in 2023 PEOPLE® Companies that Care
#2 in Fortune Best Workplaces in New York™ 2023 (Large)
#4 in Fortune 100 Best Companies to Work For® 2023
As someone who knows A LOT of people who are former employees of Wegmans, the hype is real. I've yet to meet someone who didn't have a good experience working for the company. From employee benefits to college scholarships, they do everything imaginable to make their workers happy.
10 Best Towns in in New York State for Fall 2023
We're just about at the fall season, which means festivals, pumpkins, fall foliage and more. Here are the 10 best towns for autumn in New York state.
2023 National Toy Hall of Fame Finalists
Ahhh, the memories! Here are the iconic toys and games that could be inducted into the National Toy Hall of Fame in 2023.
32 Unique Pumpkin Patches To Check Out This Fall Across New York State
Across New York State, there are plenty of amazing pumpkin patches and farms to check out. Here's a look at 32 unique ones to schedule a fall visit too in alphabetical order:
A 12-Pack of Top Finger Lakes Region Craft Breweries!
While the Finger Lakes Region of Upstate New York is now known nationally for its many fine wineries and vineyards, they also have an impressive line up of craft breweries to enjoy also. Here are a dozen of the best.
10 Best Scratch-Offs To Buy This September In New York State
Based on odds of winning, here are the best lottery scratch-off games to purchase right now in New York State to score some cash.