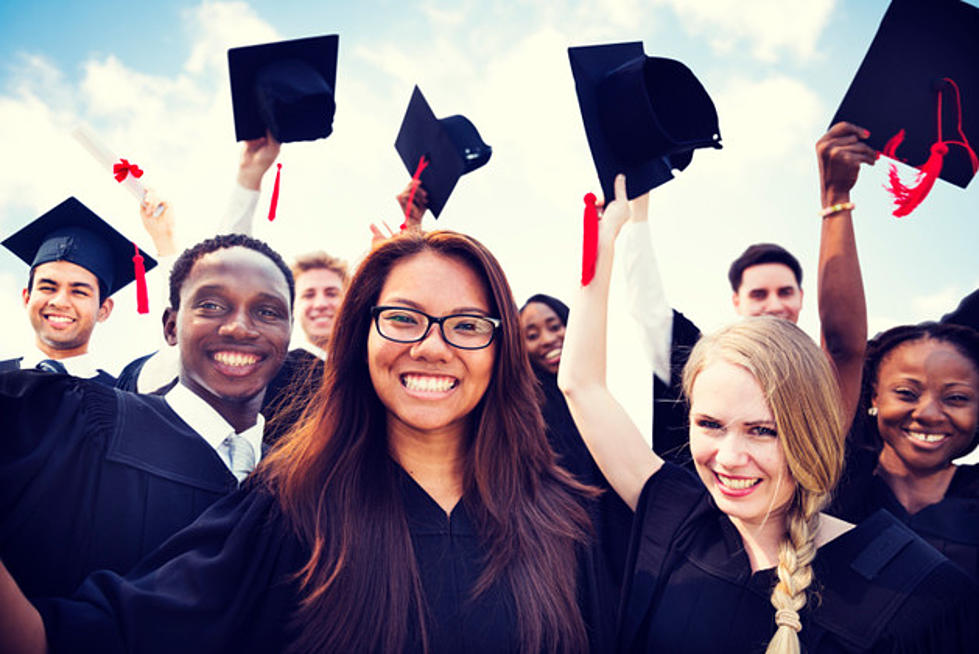 V-V-S Makes Newsweek's 'Top Schools Beating the Odds' in America List
Robert Churchill/ThinkStock
New Hartford and Clinton no longer have the distinction of being Central New York's best high schools in America. The honor this year goes to VVS.
Vernon-Verona Sherrill Senior High came in at #442 for Beating the Odds; "schools that do an excellent job of preparing their students for college while also overcoming the obstacles posed by students at an economic disadvantage."
#442 Vernon-Verona-Sherrill Senior High School
Graduation Rate 98.6%
College Bound 88.8%
Student Retention 91.8%
SAT/ACT Composite Score 46.4
Avg. ACT Score 21.8
Only two Central New York schools made the 'America's Top 500 High Schools' list of preparing students for college. Fayetteville-Manlius Senior High is the highest ranking school at #72. Jamesville-Dewitt high school moves up the list this year. Coming in at #418 in 2014, they've jumped to #252.
#72 Fayetteville-Manlius Senior High School
Graduation Rate 98.6%
College Bound 97%
Student Retention 99.8%
SAT/ACT Composite Score 63.3
Avg. SAT Score 1704
Avg. ACT Score 25.9
#252 Jamesville-Dewitt High School
Graduation Rate 98.5%
College Bound 98.4%
Student Retention 88.6%
SAT/ACT Composite Score 62.2
Avg. SAT Score 1673
Avg. ACT Score 25.7
---
MORE: Marine Looking For Stranger Who Paid to Bring Him Home For Holidays
Stay Connected