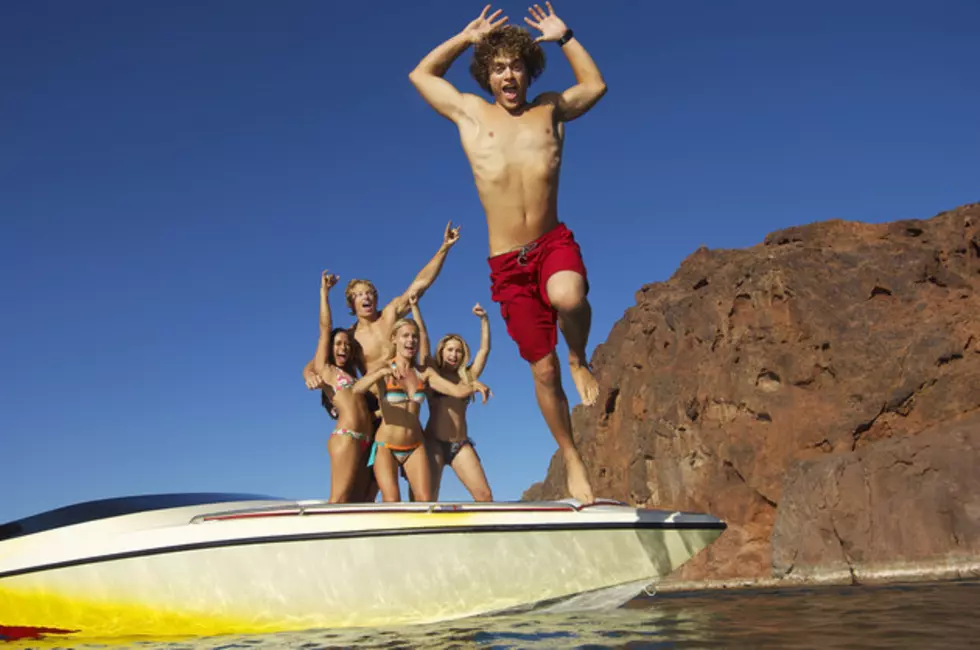 Top 6 Boating Destinations In Upstate New York
moodboard/ThinkStock/TSM
The warmer weather is on the way and maybe you're already dreaming about boating. Where can you take the boat? Here's the top 6 boating destinations for Central New York, and Upstate New York. 
1) Delta Lake 
Just North Of The City Of Rome
Why not take a ride on the official lake for the City of Rome? You can find a boat launch conveniently located at the Delta Lake State Park.
2) Oneida Lake
Locations Through CNY From Sylvan Beach To Syracuse
Water from over 800,000 acres in five counties flows into Oneida Lake. One boat launch is located adjacent to Route 49, 1 mile east of Village of Cleveland.
3) Barge Canal
You Can Boat This Canal From Oneida Lake To Albany
The Barge Canal is over 524 miles in length, linking the Hudson River with Lake Erie, with extensions to Lakes Ontario and Champlain and Cayuga and the Seneca lakes. There are two boat launches in our area located in Utica at the Sewage Treatment Plant, and in Rome on Muck Road. There are also several launches in Frankfort, Herkimer, Little Falls, and even Mohawk.
4)  Fourth Lake
Located Just 8 Miles Northeast Of Old Forge
Fourth Lake is actually part of The Fulton Chain Lakes. These are a string of eight lakes located in the Adirondack Park located in Herkimer County and Hamilton County. This string of lakes begins near Old Forge and ends before it reaches Raquette Lake. You can get access at the boat launch on South Shore Road.
5) Hinckley Lake
The Lake Is Part Of Hinckley Reservoir
The reservoir is located in the towns of Russia in Herkimer County, and Remsen in Oneida County. The lake is about twenty miles north of Utica. The boat launch is located along the north side of the reservoir on Route 365.
6) St. Lawrence River
Part Of The Thousand Islands
There is a lot to see and do up at the Thousand Islands. You can access the St. Lawrence River through several boat launches in Alexandria Bay, Cape Vincent, Clayton, and Wellesley Island. Be safe driving, sometimes the waves feel pretty hard.
TRENDING VIDEO- 
Oswego Native Searches For Birth Parents Using Facebook