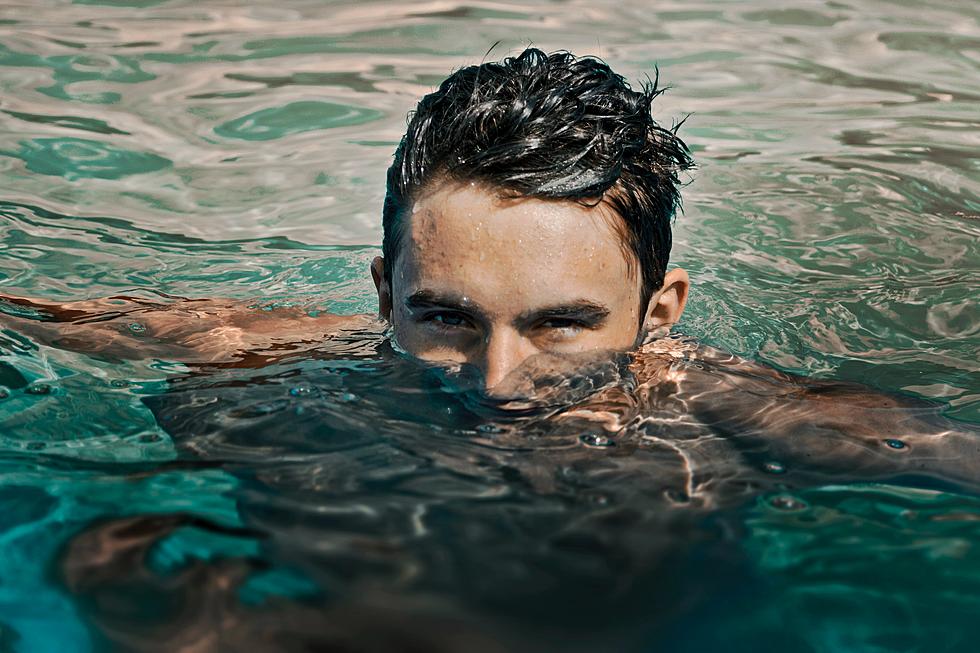 Want to Get Naked at a Cardboard Boat Race in Moravia NY?
Photo by Joseph Greve on Unsplash
Packing is never a problem when you visit Empire Haven, a nudist park in Moravia, NY, located an hour south of Syracuse and about 30 minutes north of Ithaca. It's a full-fledged family nudist park where they prefer to be called a "clothing-optional" haven.
The campground will celebrate over 60 years of naked camping this summer, with a full lineup of activities, including a cardboard boat race where the only clothing you'll need is a life jacket, if you can't swim.
The race is scheduled for Sunday, July 4, at 2PM.
Rules For Making Your Homemade Ship:
Cardboard tubes WILL be allowed.
You can have a pit crew (as many as you like) to help you build/ launch your boat.
Up to two people allowed on board.
Only cardboard and duct tape may be used.
Boats may not exceed six feet in length.
Must be able to paddle and steer the boat.
Boats must have clearly defined sides.
Surfboard-style boats not be allowed.
Legs may not dangle outside of the boat or provide propulsion.
Two small "paddles" will be provided and must be used in the race.
You will have ten seconds to board the vessel.
Boarding Vessel:
​You or your boat must be touching the wall at the beginning of the race. You'll have only ten seconds to board your boat with help from a teammate outside of the pool stabilizing it but must let go before the starting whistle. You'll then paddle to the far end, touch the wall, and paddle back with your time stopping when your boat touches the wall at the starting point.
If you fall out of your boat, you may climb back in and complete the race. If your boat sinks or you fall out and are unable or unwilling to continue, you will be considered sunk and not receive a score. A boat is considered sunk when it is unable to be manned and propelled or at the head judge's discretion. ​The boat with the fastest time will win. [Empire Haven]
Empire Haven says boats may be decorated with color duct tapes, ribbons, stickers, and sharpie markers. Avoid paint or anything that will damage the pool.
In this competition, participants may supply their own paddle (constructed of cardboard) or use their hands to paddle. You should be able to propel and steer your boat, as you will need to maneuver around the pool.
​As the competition progresses, you will engage in battle with other boats, trying to sink them. Bailing water out of your boat to survive is permitted. A boat is considered sunk when it is unable to be manned.
​The last boat floating will win the competition.
It sounds like a good time with or without clothes!
The rules at Empire Haven clearly state nudity does not equal sex:
A big misconception by many who have never been to a nudist establishment before is equating nudity with sex. However, this is not the case. In fact, things that are sexually provocative in nature, such as behaviors and attire, are discouraged at Empire Haven. Instead, we offer a relaxed and friendly atmosphere where people are free to enjoy being poolside or participating in any of the activities or sports available, wearing as much or as little clothing as desired. The only area where complete nudity is always required is the pool area (including the pool, two hot tubs, and sauna), which is standard at nudist establishments.
Experience a Glow in the Park Adventure
You can sail through trees on a zipline and conquer rope courses on a dark, night with LED lights and music blasting.
Magical Pop-Up Picnic With The Works Anywhere in CNY
Have a luxury pop-up picnic for date night, a birthday, a proposal, a bridal or baby shower, styled photoshoots, or just an excuse to get together with friends. Set-ups can be done at a park, the lake, your backyard, or even indoors. Let your imagination run wild!
Party in Paris : Beautiful New Venue Incluing Taproom
Get excited for a new beautiful family-friendly venue where you can enjoy live music, and a fabulous hard cider from apples picked off the trees on the property.
Beautiful Plants That Also Keep The Bugs Away
Did you know there are plenty of plants that offer protection from mosquitoes, spiders, house flys and more? Yes, check out these natural bug repellants that are affordable and available now.
21 Adventures You Need to Add to Your Summer Bucket List
17 Wild & Fun Activities to Do at The Wild Park in Chittenango
Get the most out of your trip at The Wild Animal Park in Chittenango by enjoying these 17 wild and fund activities.