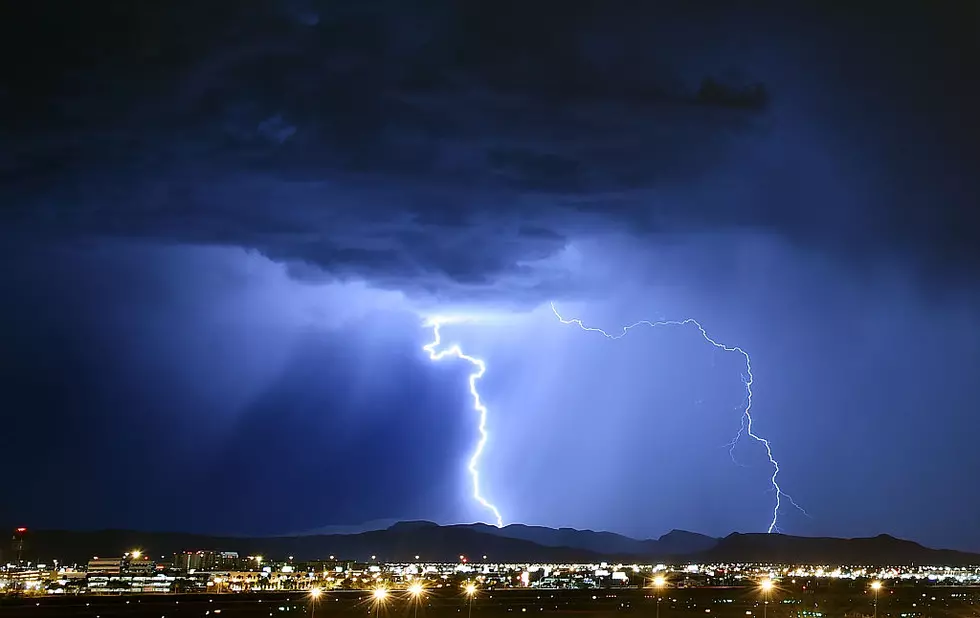 Thunderstorms Could Bring Large Hail and Damaging Winds in Central New York
Getty Images
Scattered thunderstorms are expected in the Syracuse area to the upper Mohawk Valley this evening and overnight. There is a chance an isolated storm or two could become severe with damaging winds and large hail.
Storms are expected to hit the Utica/Rome area around 11 tonight and last several hours.
In addition to the thunderstorms, central New York remains under a Heat Advisory until 8pm with heat index values 95 to 100.
If you have to be outdoors, drink plenty of fluids and try to stay out of the sun. Stay in an air-conditioned room if possible and check up on relatives and neighbors.
Remember young children and pets should never be left unattended in vehicles under any circumstances.
Wear lightweight and loose fitting clothing when possible. To reduce risk during outdoor work, the Occupational Safety and Health Administration recommends scheduling frequent rest breaks in shaded or air conditioned environments. Anyone overcome by heat should be moved to a cool and shaded location.
Heat stroke is an emergency! Call 9 1 1.
---
Keep Up-To-Date
National Grid also offers text alerts on the latest efforts to restore power.
To receive free text message alerts and updates, text the word STORM to NGRID (64743). E-mail alerts are available to customers who create an online profile on the company's website. All alert services can be started and stopped at the customer's request.
Power Outage Preparation:
*Keep your cell phone charged and make sure you know where your backup power supply is.
*Make sure all your flashlights have fresh batteries.
*Fill your gas tank. You can use your car to keep warm and recharge devices.
*Have some food available that you don't need to cook.
* Download the Big Frog 104 App. You'll receive local alerts, weather reports and more with push notification.
---
---
KEEP READING: Get answers to 51 of the most frequently asked weather questions...