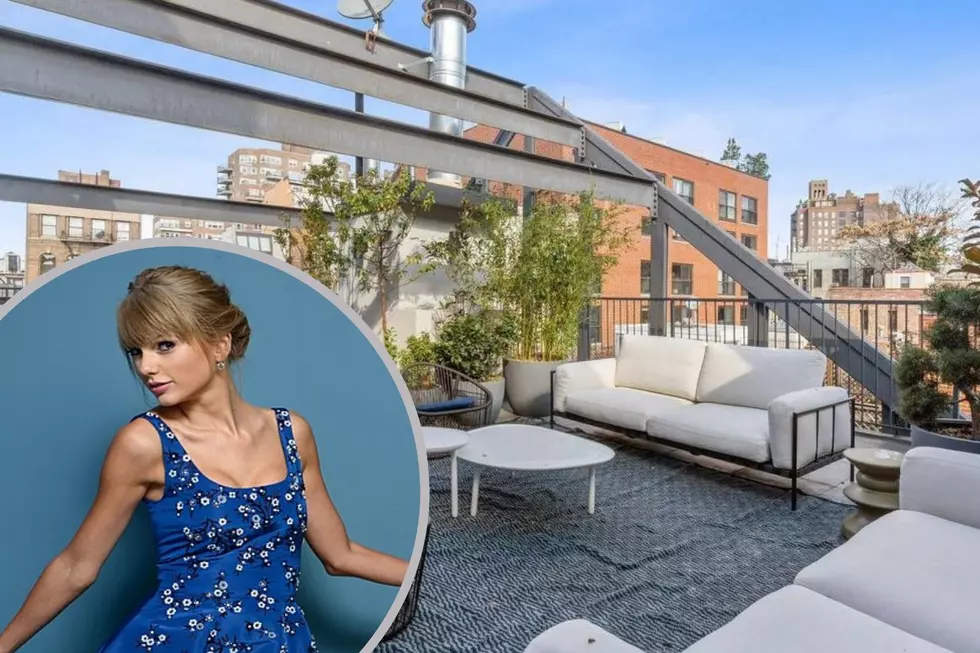 You Can Now Rent Taylor Swift's Old NYC Home That Inspired A Song
Credit - Zillow, Corcoran Group, Larry Busacca
She may own "a place on Cornelia Street", but you could be the next person to call it home.
Big news for Swifties! Taylor Swift's townhouse in New York City is once again available to rent. Yes, it is in fact the same home the song "Cornelia Street" refences, which was included in her 2019 "Lover" album.
The listing, located on 23 Cornelia Street in Manhattan, has a total of 4 bedrooms, 5 full and 2 half baths. There are five floors in total, which include a garden, pool, personal gym, and rooftop terrace.
Built originally in 1870, the house has been transformed over the years into a modern and sleek design. Though it may look skinny and rustic from the outside, you will marvel at the tall ceilings and stunning interior.
Step into Taylor's shoes and see the home for yourself by scrolling below.
Look Inside Taylor Swift's "Cornelia Street" Apartment For Sale in NYC
"I rent a place on Cornelia Street"... Yes you do, and THIS is it! The 4 bed, 7 bath home in New York City comes in at a "gorgeous" $45,000 a month. But with an indoor pool and garage, why not spend your life savings living lavish in Taylor Swift's home.
No matter what way you put it... $45,000 a month is an insanely high amount for rent. Other houses in New York City and in the neighborhood with a pool and garage are listed at $35,000. So it's up to you if you believe your Taylor fandom is worth an additional $120,000 a year.
If you think that's a lot, take a look at how much one family paid to own Taylor's childhood home in Pennsylvania.
Taylor Swift's Childhood Home A Few Hours From CNY Sold For How Much?
There's finally a buyer for Taylor Swift's childhood home in Wyomissing, Pennsylvania. What was only worth $250,000 when her family bought it in 1997 now sold for roughly $1 million.
New York's Most Expensive Home Just Hit The Market
New York's most expensive home just hit the market and is amazing.
Taylor Swift Accepts Songwriter-Artist of the Decade Award
Taylor Swift received the Songwriter-Artist of the Decade award at the 5th Annual Nashville Songwriter Awards. Songwriter Ashley Gorley was honored as the Songwriter of the Decade.
The Top 5 Best Outlet Malls in NY To Save Money While Shopping
Looking for some places to shop your favorite name brands and save some money in the process? We've got you.