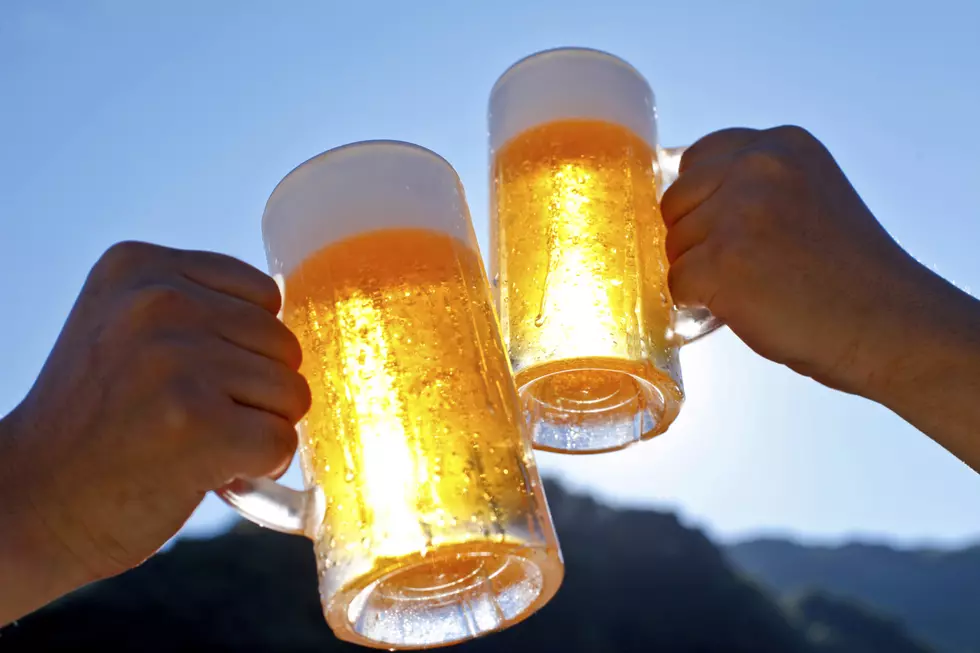 Bottoms Up! New Tasting Yard Coming to New York State Fair For First Time
kazoka30
Bottoms up! For the first time, a tasting yard with local craft brews is coming to the New York State Fair.
Taste NY is back and better than ever, highlighting New York's farmers, food and beverage producers, and the unique products in the Empire State.
Read More: 17 Things to Know Before You Go to NYS Fair
This year marks the program's 10-year anniversary. To celebrate, Taste NY is hosting a special Tasting Yard, featuring seven local breweries, at Suburban Park. There will also be a Taste NY Pop-Up Market and Marketplace will more options in a new location.
New Tasting Yard
For the first time ever, the New York State Fair will feature a Taste NY Tasting Yard. It will be open during the concerts at Suburban Park.
This outdoor, patio-style food and beverage experience will feature a rotating selection of seven New York State craft breweries over the course of the Fair, giving visitors a taste of New York's world-class craft beverage products while they enjoy the musical acts, and giving brewers the opportunity to meet new customers.
Read More: Live Entertainment at Suburban Park & Chevy Court
Breweries Showcased
Allied Brewing Co. (Altamont)
Grow Brewing Co. (Geneva)
McGraw Box Brewing Co. (McGraw)
Next Chapter Brewpub (Auburn)
Nine Spot Brewing (Rochester)
Simple Motive Brewing Co. (Yonkers)
WT Brews (Baldwinsville)
Taste NY Marketplace and Pop-Up Market
The Taste NY Pop-Up Market is back in the Horticulture Building. This year there will be more than 100 unique products to sample and shop for from the 11 regions of New York State.
Read More: Another Long-Time Vendor Pulls out of NYS Fair
The Marketplace will be open every day at 10 AM with new businesses every day to give guests a new experience each time they visit.
Taste NY Wine
To celebrate New York's grape industry on Friday, September 1, wine and grape juice made from New York grapes will be available in the Marketplace this year.
Adirondack Winery (Queensbury)
Agness Wine Cellar (Lyons)
Lakeland Winery (Syracuse)
Welch's (Processed in Westfield, NY)
Read More: Daily Entertainment on the NYS Fairgrounds
Sand Art Honors Taste NY
The Sand Sculpture is back too. This year sculptors will be carving New York food and beverages as well as the Taste NY logo to honor the program's10th Anniversary.
The sand sculpture will also pay homage to hip-hop, which started in The Bronx 50 years ago.
Read More: Butter Sculptures Over the Years
Other Attractions in Horticulture Building
Some of the best growers, producers, manufacturers, and apiculturists from around the state will be on hand with a variety of interactive exhibits, seminars, and booths inside the Horticulture Building.
The Suds & Spuds $1 baked potato & sweet potato booth
Produce, flower, and apple exhibits
The New York Maple Center
Bee Colony and Honey Exhibit
Butterfly Exhibit
Read More: NYS Fair Admission & Parking Passes 
The New York State Fair runs from August 23 through September 4. Find everything you need to know at nyfair.ny.gov.
New York State Fair Butter Sculptures Through the Years
Take a look at the Butter Sculptures over the years at the New York State Fair.
Over 50 Heart-Pounding Rides at the New York State Fair Midway
There are plenty of rides for the kids and the kids at heart on the midway at this year's New York State Fair. Check them all out.
3 New Pizza Creations & 3 Favorite Exclusives Return at NYS Fair
Toss & Fire is back at the New York State Fair for the seventh year. This year there are three new pizza creations and three beloved past fair exclusives to enjoy.