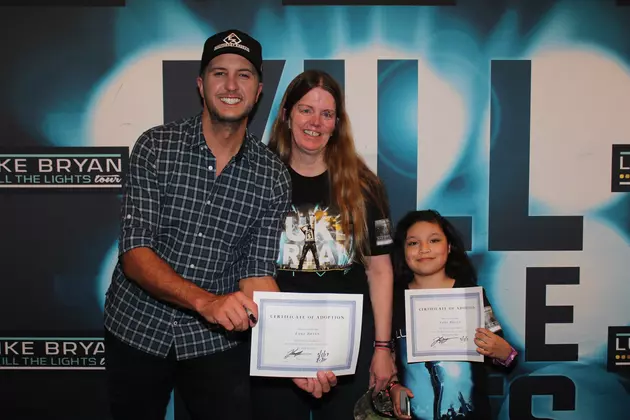 Taberg Family Adopts Luke Bryan
Capitol Records
Anna Kanakos met her idol Bryan at his Madison Square Garden concert. She brought along a certificate of adoption, that Bryan signed. It certified that "Luke Bryan has been formally adopted into the Kanakos family as Uncle Luke."
Anna is fighting Type 1 diabetes and is lucky to be alive. One night her mother heard her bedtime prayer. "Anna prayed for 2 things; meeting Luke Bryan in person and finding a cure for Type 1 Diabetes." Mom couldn't help with the second wish but we helped her grant the first.
Santa brought Anna tickets to see Bryan's concert in New York City and when Bryan heard Anna's story, he agreed to meet her.
Just another reason to love Luke Bryan who appreciates all his fans.
---
BONUS VIDEO