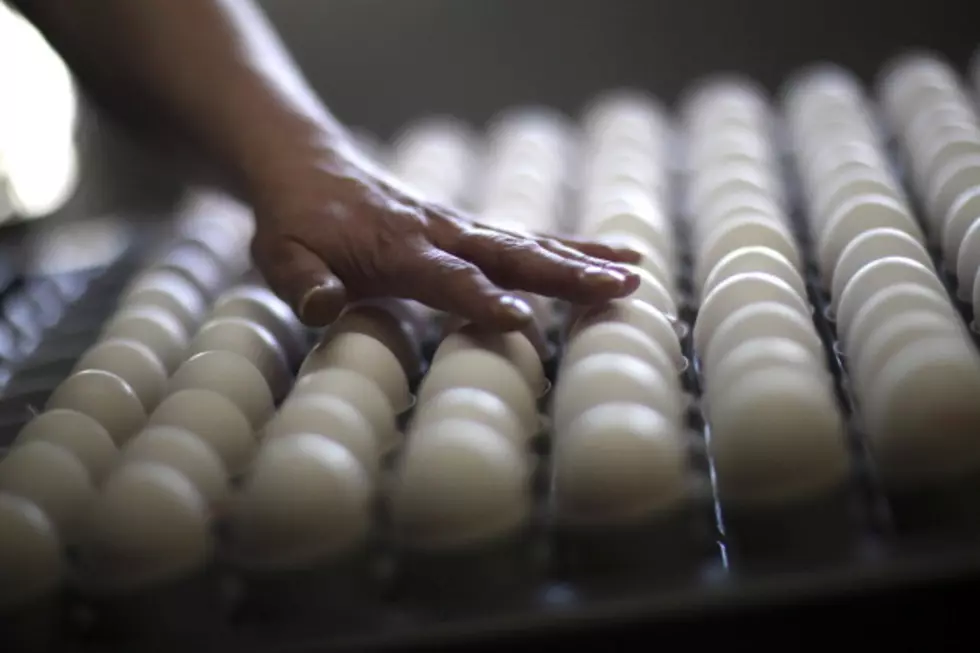 Over 2 Million Eggs Recalled
Photo by Ralph Orlowski/Getty Images
The FDA says the recalled eggs may be contaminated with Salmonella Braenderup. They came from Rose Acre Farms and were distributed in several states including New York. The eggs are sold under multiple brand names including Coburn Farms, Country Daybreak, Food Lion, Glenview, Great Value, Nelms, and Sunshine Farms. Recalled eggs were also sold to restaurants.
You're urged to throw away any recalled eggs or return them for a full refund. If you have questions contact the company at (855) 215-5730 between 8 a.m. to 5 p.m..
Salmonella Braenderup is an organism which can cause serious and sometimes fatal infections in young children, frail or elderly people, and others with weakened immune systems. Healthy individuals infected with Salmonella Braenderup can experience fever, diarrhea, nausea, vomiting and abdominal pain.
The eggs were distributed from the farm in Hyde County, North Carolina and reached consumers in the following states: Colorado, Florida, New Jersey, New York, North Carolina, Pennsylvania, South Carolina, Virginia, and West Virginia through retail stores and restaurants via direct delivery.
The affected eggs, from plant number P-1065 with the Julian date range of 011 through date of 102 printed on either the side portion or the principal side of the carton or package. See the lot codes at the FDA.
---
BONUS VIDEO