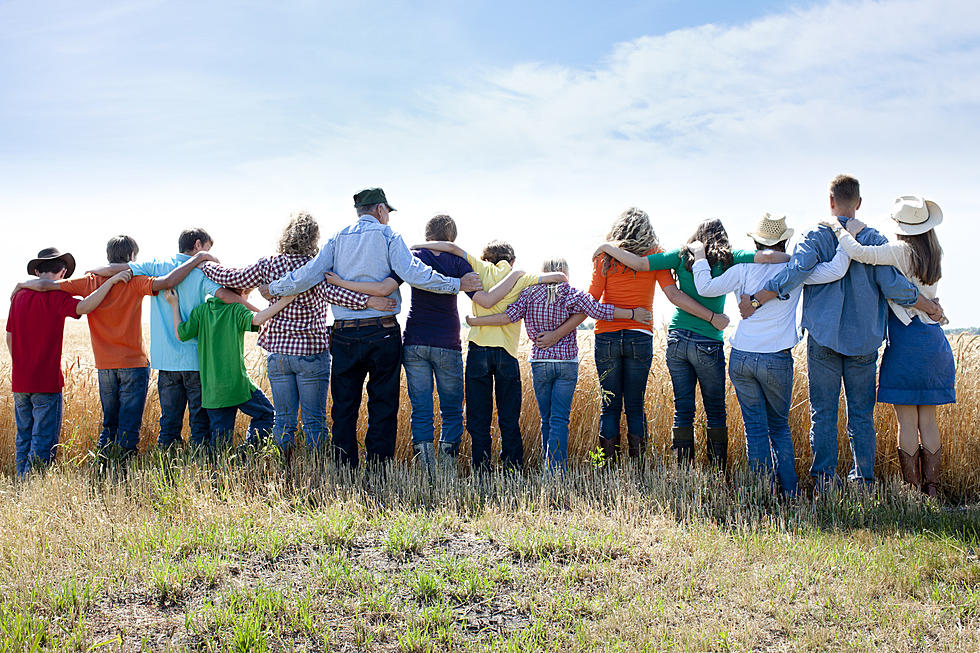 Nicest Place in America is in New York! Can You Guess Where?
JBryson/Think Stock
When you think about the nicest place in America, New York probably isn't the first place that comes to mind. Tennessee or California may be more likely. But the Empire State is home to the nicest place in the country this year. Can you guess where?
It definitely not New York City. It's actually a lot further northwest.
Every year Reader's Digest searches for places where people are kind, differences are celebrated and neighbors work together to make their community better. This year Buffalo has the honor of being the Nicest Place in America, a city that brings wings, snow, and the Bills to mind. But the city is so much more than that.
Despite natural disasters, shooting tragedies and Damar Hamlin's near-death experience, Buffalo's community is stronger than ever.
Read More: Mass Shooting in Buffalo Kills 10
Historic Winter Storm
The historic winter storm last December dumped over 50 inches of snow on the city killing 47 people. But it was the response to the record-shattering blizzard that everyone remembers most.
There was Jay Withey, the man who broke into a school so he and 24 others could ride out the storm after becoming trapped in their cars. He even left an apology note.
Withey's heroism was recognized by former Buffalo Bill Thurman Thomas who gave him two tickets to Super Bowl LVII in Arizona
Read More: Hero Rescues 24 People Trapped in Buffalo Blizzard
Shoveling Out
There was the Bills Mafia who came together to help shovel out a few Buffalo Bills players so they could make it to the game. "Never seen anything like it."
Read More: Bills Mafia Help Shovel So Players Can Get to Game
Damar Hamlin
Then there was Damar Hamlin, the Buffalo Bill who brought a nation together after suffering a cardiac arrest during a game on Jan. 2, 2023.
He wrote a thank you letter to the city for everything they did for him and his family.
Hamlin Thank You Letter
It's not just the passion of the Bills Mafia on game day or even the wings. It's the people and the way they lift up one another, even before tragedy strikes.
I meet people full of hope and determination. I see a Buffalo that has chosen to come together rather than fall apart. I see why Buffalo is known as the City of Good Neighbors.
Buffalo is a city of fighters, and I'm proud to be one of them.
Read More: Damar Hamlin's Full Thank You Letter
Since Hamlin's cardiac arrest, his charity, Chasing M's Foundation, has received donations all over the world, to help kids with camps, toy drives, and back-to-school drives.
If all that and so much more is not the true definition of a City of Good Neighbors, nothing is. No place deserves to be named the Nicest in America other than Buffalo, especially after everything the city has gone through in the past year.
Check Them Out: 25 Of The Most Die Hard Buffalo Bills Fans
Gallery Credit: Vinnie Martone
Buffalo Bills Fan Battling Cancer Fulfilling Dream to See Every Game
Bonnie and Scott Fiegel are spending their retirement, and their kid's inheritance, following the Buffalo Bills around the country, all while Bonnie battles cancer.
Gallery Credit: Credit - Polly McAdams
8 Of The Best "Junk Foods" Made In Buffalo, NY
Gallery Credit: Brett Alan
Best Chicken Wings In Downtown Buffalo
Here are some of the best places to get chicken wings in downtown Buffalo, according to a local Reddit
thread
.
Gallery Credit: Kadie Daye via Canva Image