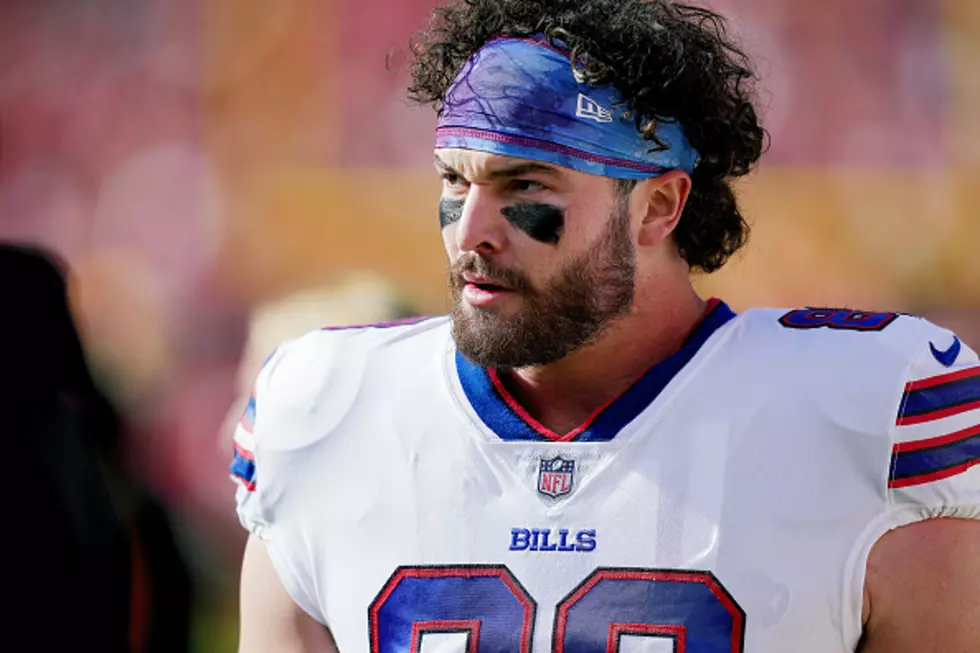 Buffalonians Help Shovel Out Bills Players To Get Them to Airport
Getty Images
The lake effect snowstorm is still impacting areas north of the City of Buffalo, as residents in the city and southtowns attempt to shovel themselves out of the 5-7 feet of snow that fell between Thursday night and Saturday morning.
The Buffalo Bills game in Orchard Park against the Cleveland Browns was moved to Detroit's Ford Field on Thursday, ahead of the lake snowstorm.
The Buffalo airport reopened late morning and now, it's a race against the clock for the Bills players to make it to the airport in time to get to Detroit by later this afternoon.
Most Bills players live in Orchard Park, Hamburg and East Aurora -- the hardest hit suburbs of Buffalo. They all have to deal with 6 feet of snow and horrible road conditions to get to the airport.
Buffalonians decided to take it upon themselves to help shovel out and clear a path for Bills players; including Reggie Gilliam, Quintin Morris, Dawson Knox and Tommy Sweeney.
Check out these amazing pictures and videos.
The Bills players, coaches and staff are all attempting to get to the airport on time. There are still travel bans up and certain main roads are blocked by stranded tractor-trailers and vehicles, so it won't be easy.
The Bills game against the Browns is scheduled for 1 pm tomorrow in Detroit. Looks like the Bills will make it in time, as their charter buses are on their way to the airport.
The Bills were only able to have one normal practice this week, due to injuries, an illness that swept through the locker room and the lake effect snowstorm.
However, the Bills are in the right mindset to play this game loose.
Southtowns Lake Effect Snow Pictures
The Amount Of Forecasted Snow Is Taller Than These Buffalo Bills
Best Town For Snow In Western New York