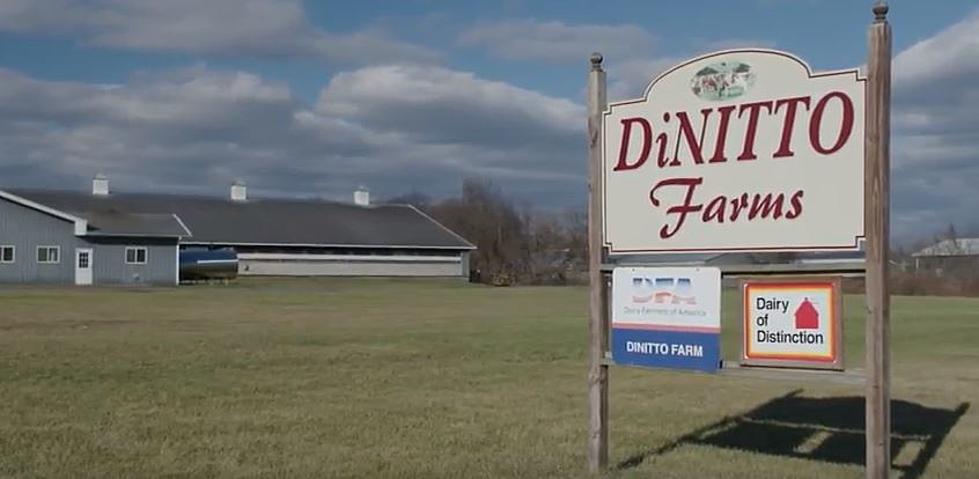 Meet a Central New York Farmer – DiNitto Farms in Marcy
YouTube
Four generations have been "working the land" at DiNitto Farms on Benton road in Marcy. Currently, brothers Tony Jr and Joe DiNitto along with their children run the farm started by Rocko DiNitto in 1947. The farm operates on about 15-hundred acres growing most of the feed for their 600 head of dairy cows.
The farm has been recognized for many endeavors including the Member of Distinction Award from the Dairy Farmers of America. And it's not just about milk production, but about their reinvestment in the facilities using the latest technology. The DiNitto's believe healthy and happy cows are the key to their success. Not just working close with their veterinarian, but providing water mattresses and larger stalls to maintain a strong and healthy herd.
The family also has a deep commitment to the industry on a national and local level. They've hosted the annual Farm Fest on multiple occasions, providing residents with a behind the scenes look at the dairy industry and a day of fun for the kids enjoying tours, hay rides, petting zoos, and more. Take an inside look at their philosophy and operation in the video below.
To the DiNitto family we say thank your years of hard work providing food and clothing for all us. And for the educational opportunities too.
Want to take your support of Central New York farmers to the next level? The Save Our Farms, Save Our Food campaign with Cornell Cooperative Extension of Oneida County is offering a custom designed T-Shirt supporting farmers with any $25 donation. Get more info and order yours at CCEOneida.com
MORE TO EXPLORE: See the the COVID-19 stimulus bill broken down by the numbers