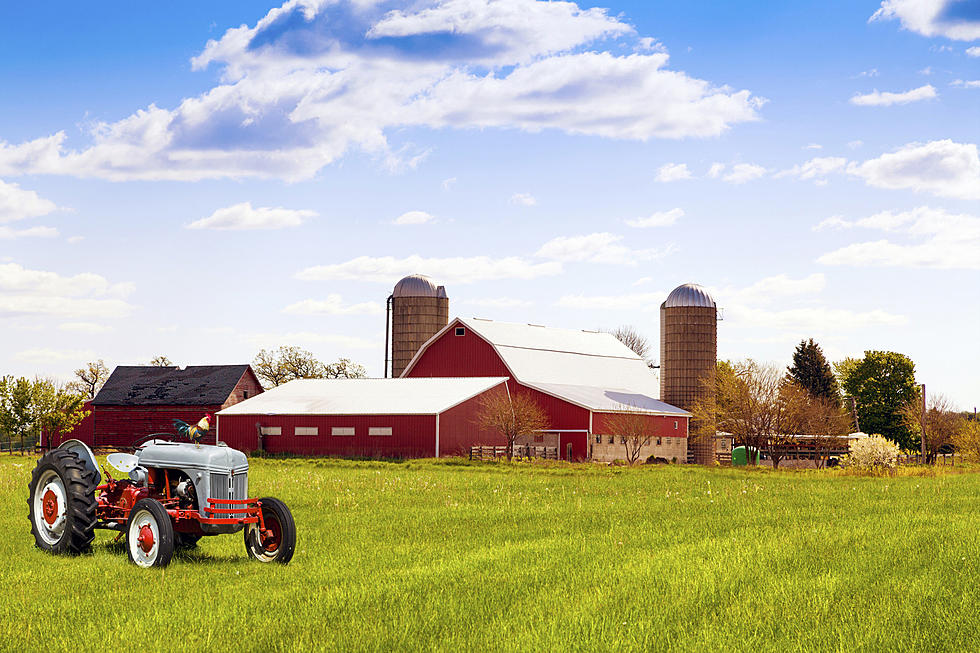 Meet a Central New York Farmer and Show Them Some Love
Maksymowicz
Imagine working day in, day out and then just tossing your paycheck in the trash. Basically this is what's happening to Central New York dairy farmers who are forced to dump their milk. And the problem goes much deeper than losing their products, it's nearing losing the farm.
First let's stand up and show our CNY farmers some love. Big Frog, Cornell Cooperative Extension of Oneida County and Wagner Farms want you to meet the hard working families keeping us fed. Each week we'll feature an area farm with photos and videos on our website and include the story behind their operation.
Know a farm family we should honor? Nominate them on the form below, on our Facebook page, our mobile app, or email polly@bigfrog104.com. For generations our farmers have taken care of us. The least we can do is say thanks. Meet a Farmer is also made possible by New York Farm Net, a program of Cornell Harbor Point Minerals, and White's Farm Supply.
The second way to help is with Save Our Farms, Save Our Food campaign with Cornell Cooperative Extension of Oneida County. They are offering a custom designed T-Shirt supporting farmers with any $25 donation. Get more info and order yours at CCEOneida.com.
MORE TO EXPLORE: See the the COVID-19 stimulus bill broken down by the numbers