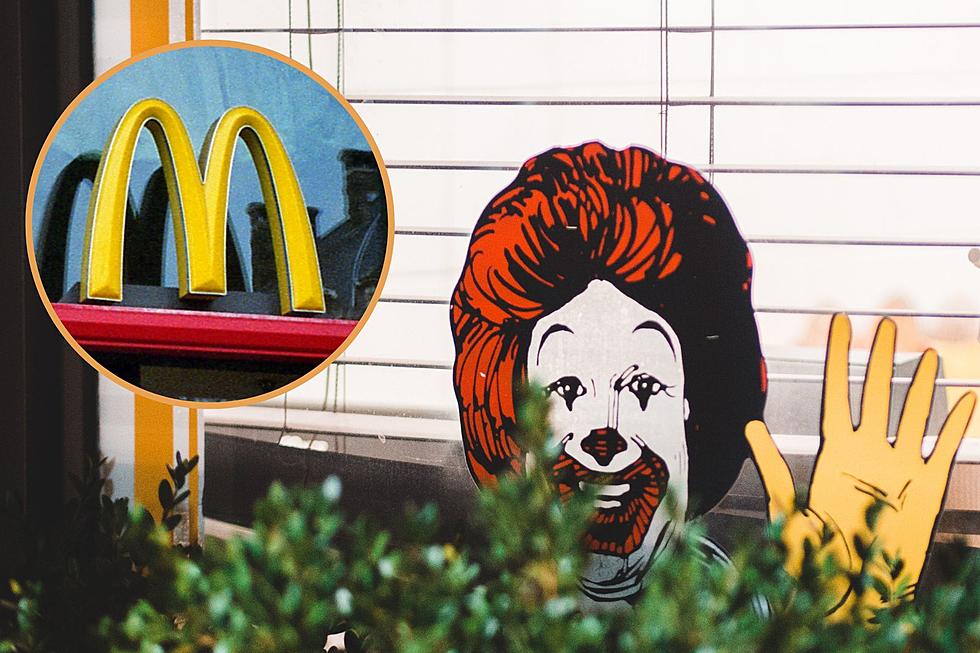 Farewell to an Icon: Central New York's Beloved McDonald's Closing After 34 Years
Credit - Erik Mclean/Unsplash/Think Stock
Say goodbye. Ronald McDonald and the Golden Arches are moving out of one Central New York town after 34 years.
Over three decades of Big Macs, quarter pounders, chicken nuggets, cheeseburgers, large fries, milkshakes, and diet cokes are ending. McDonald's is going dark.
McDonald's Opened in 1989
The Golden Arches lit up for the first time on Oswego Street in Camden, New York in 1989. A ribbon-cutting ceremony was held on October 19.
Read More: Prices From 1970s McDonald's Menu Will Blow Your Mind
Pictures of construction were even in the local paper. Back in the days when most towns and villages had a newspaper.
Closing 34 Years Later
The sad news that McDonald's would be closing in Camden broke on social media on Tuesday, October 23.
Amy Centore works at the Camden restaurant and still has a job in another location. But will she have the same shift? While Amy waits she's looking for a new job that fits into her schedule for the first time in years. "It's been over 16 years since I've had to worry about this kind of stuff."
Read More: 2 Old Playland Pieces Spotted in CNY Yard
Julie Marie is sad to see the Camden McDonald's close. It holds a special place in her heart.
"It's honestly a little depressing. I basically grew up there. Every time something exciting would happen, my mom would wake me up with McDonald's breakfast. The employees there helped me find my way through early adulthood, fresh out of high school. My first job, my first career."
The McDonald's will close in Camden on Tuesday, October 31.
Check Out The McMansion! Most Extraordinary McDonald's in the World Here in NY
The home was built in 1795 for the Denton family on Long Island who is the founder of the town of Hempstead. It was an 18th-century farmhouse. McDonald's bought the property in 1985 with plans of leveling the home and building a fast food restaurant. That's when the residents of the Town of Hempstead stepped in to try and save the historic home according to
Atlas Obscura
. McDonald's agreed to restore the mansion in exchange for allowing them to build a drive-thru lane. Check out this unique and extraordinary McDonald's that is known as the Denton House McDonald's or the McMansion!
Gallery Credit: Lejaceman-TripAdvisor; Google Maps
Vintage McDonald's Playland Pieces for Sale on Facebook Marketplace
Someone in Johnstown is selling some amazing McMemories-- Original pieces of a McDonald's Playland!
Gallery Credit: Will Phillips