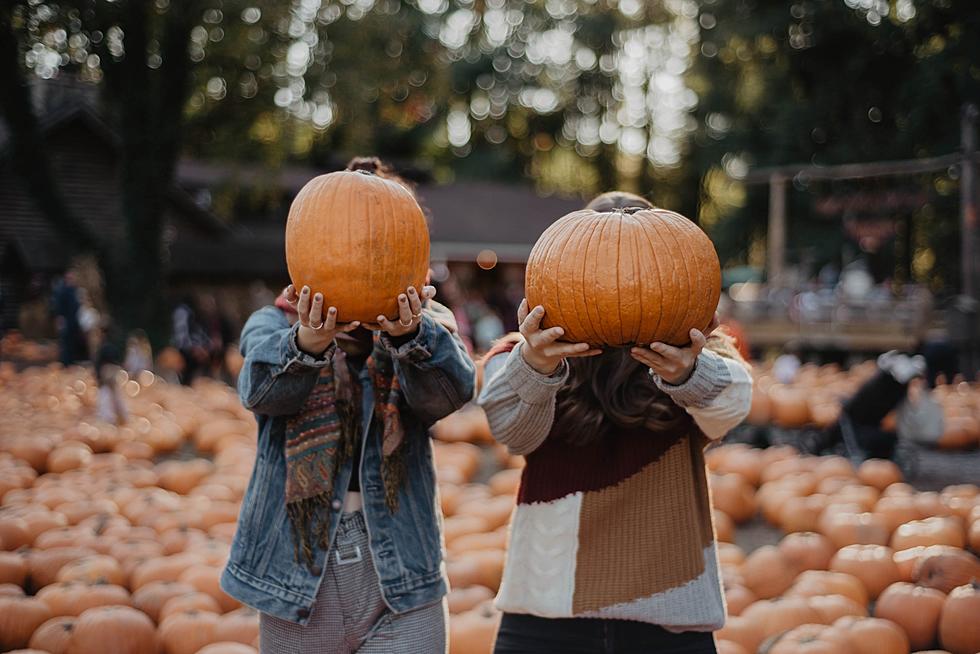 Gourd-geous Honor! 2 of Country's 10 Best Pumpkin Patches Can Be Found in New York
Credit - Olivia Bauso/Unsplash
Fall is all about changing leaves, apple orchards, and pumpkin picking. Two of the best patches in the country can be found in New York State.
The 10 Best Pumpkin Patches for 2023 are scattered all over the U.S. You'll find not one, but two in New York.
#8 Hank's PumpkinTown - Water Mill, New York
Hank's PumpkinTown is a one-stop shop for all kinds of fall entertainment in Water Mill, New York. The family-run farm in Long Island is only open during the Autumn and offers pumpkin and apple picking, corn mazes, wagon and tractor train rides, giant slides, games, a playground, and more.
Be sure to stop by the Market for freshly baked pies, cookies, cupcakes, candy apples, cider donuts, and much more. See why Hank's PumkinTown was named 8th best patch in the country.
Read More: 32 Unique Pumpkin Patches to Check Out in NY State
#6 Kelder's Farm - Kerhonkson, New York
Kelder's Farm in Kerhonkson, New York has more than 30 attractions for family-friendly fun, making it the 6th best pumpkin patch in the country, an honor they received in 2022 too.
Read More: NY Farmer Grows Award Winning 2000 Pound Pumpkin
The farm near Poughkeepsie offers a one-of-a-kind outdoor experience for the whole family during the Fall Harvest Celebration. There are apple and candy cannons, apple picking, mini golf, and a corn maze. Visitors can even try milking a cow.
World's Largest Garden Gnome
Kelder's Farm is also home to the original World's Largest Garden Gnome. So, if you stop by, don't forget to take a picture.
Read More: Unleash Your Rage Smashing Pumpkins on CNY Farm
Step Inside Kelder's Farm
Step inside Kelder's Farm to see all the fun the whole family can enjoy during the fall season.
Oh My Gourd! NY Pumpkin Farm Named Best in Country
Gallery Credit: Credit - Polly McAdams
See all 10 of the Best Pumpkin Patches in the country at 10Best.usatoday.com.
Step Inside New York Pumpkin Farm Named One of Best in the Country
Take a look inside the Great Pumpkin Farm in Clarence, New York named one of the best in the country.
Gallery Credit: Credit - Polly McAdams
Trail of 7000 Hand Carved Pumpkins is a Must See in New York
The Great Jack-o-Lantern Blaze is an electrifying event you must see this Fall.
Gallery Credit: Credit - Polly McAdams