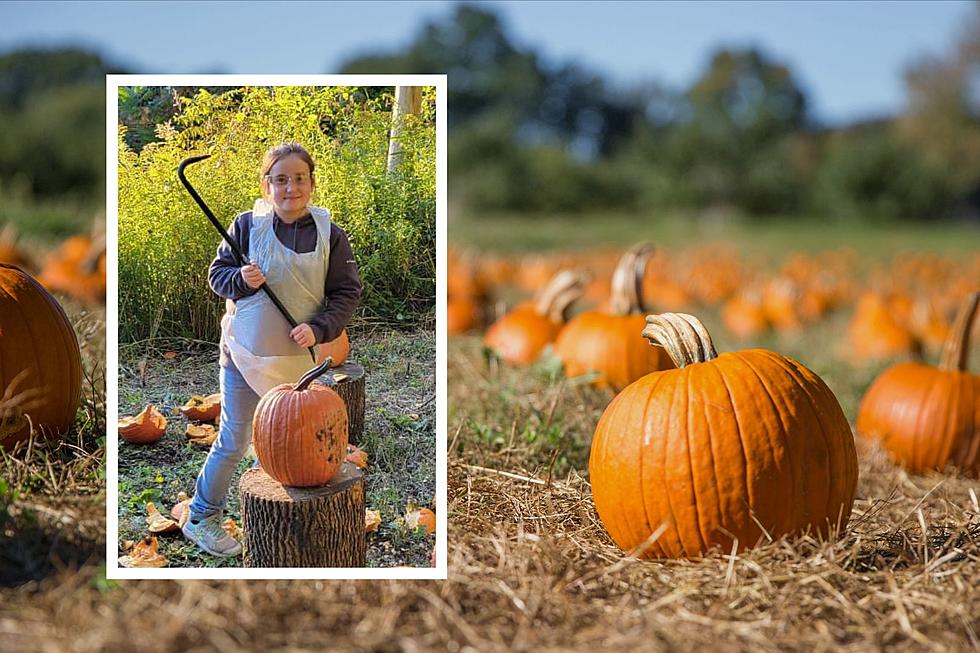 Unleash Your Rage Smashing Pumpkins at this Upstate New York Farm
Credit - Sugar Hill Farm, EvgeniiAnd from Getty Images Pro
A fall-themed, pumpkin smashing rage room? There's one close to home in Upstate New York!
Admit it... you've always wanted to go to a rage room. Whether it be with your friends or by yourself, the thought of taking out your anger on a computer or T.V. has certainly crossed your mind. Heck, I probably think about a rage room more than I think about the Roman Empire.
Just in time for fall, there's one place you can let your "pumpkin spicy" tempers fly.
Fall on the Farm & Pumpkin Smash
Sugar Hill Farm is proud to announce their fall-themed, family friendly event and believe us when we say it's a "smash hit".
Get lost in the excitement of their corn maze, explore the corn sensory bin, test your skills at pumpkin bowling, and strike a pose at their charming photo spots throughout the property. Unleash your inner athlete playing gravity wagon basketball, enjoy a scenic tractor-drawn hayride, and take part in the fun of U-Pick.
And of course, don't miss the thrilling highlight of the event – the pumpkin smash!
Gourds of Fun!
Pumpkin Smash is Sugar Hill Farm's unique agricultural take on a rage room.
Once you've picked the perfect pumpkin, you have two choices to make. You can either take the pumpkin home to enjoy, OR head to head to their designated destruction zone. There you can let off steam, absolutely destroying your pumpkin with a bat, pipe, or any tool of your choice.
As a safety measure, an apron and goggles will be provided to protect your from the pumpkin guts. So, whether you'd prefer a traditional pumpkin picking experience or a new pumpkin smashing experience, they have you covered.
Even More Fun to Enjoy
Believe it or not, they do have more to enjoy than just pumpkins.
During the month of October, they will also have a vast lineup of food trucks attending the event as well. This is Sugar Hill's way of keeping your stomach full, all while supporting local restaurants in Central New York.
Needless to say, this needs to be on your bucket list this fall. There's lots of places to pick pumpkins from this year, but only at Sugar Hill Farm can you also release your inner rage at the same time.
Trail of 7000 Hand Carved Pumpkins is a Must See in New York
The Great Jack-o-Lantern Blaze is an electrifying event you must see this Fall.
Gallery Credit: Credit - Polly McAdams
Oh My Gourd! NY Pumpkin Farm Named Best in Country
Gallery Credit: Credit - Polly McAdams
32 Unique Pumpkin Patches To Check Out This Fall Across New York State
Across New York State, there are plenty of amazing pumpkin patches and farms to check out. Here's a look at 32 unique ones to schedule a fall visit too in alphabetical order:
Gallery Credit: Dave Wheeler
Your Ghost Guide to The 50 Most Haunted Places in New York State
Gallery Credit: Traci Taylor
A Dozen of Upstate New York's Amazing Corn Mazes!
Upstate has no problem providing the corn. And the farmers have no problem providing fun, fantastic, and oh-so-creative corn mazes when the harvest is done. These are a fall tradition in our region, and here are 12 of the best!
Gallery Credit: Chuck D'Imperio