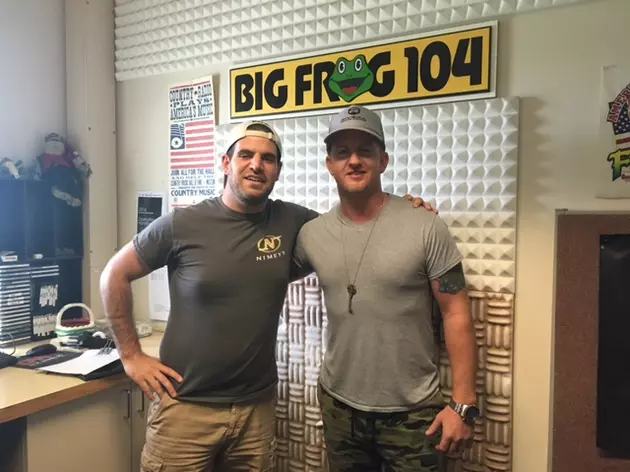 Get To Know A Little More About Country Star Stevie Monce
TSM
Stevie Monce was born and raised in Dallas, Georgia. Growing up in the south has definitely had an influence on his music, and he uses that to bring a new twist to a classic Rock & Roll style. Having already worked with some of the biggest names in country music, Monce is well on his way to stardom.
Stevie joined us in studio Monday afternoon to talk about his already successful career in the music industry, what it has taught him so far, and where his inspirations come from. He's already released two full-length albums, a 5 song EP, and he has a new single titled, "Everything's Better with a Buzz." In the video for this song, you can see Michael Ray and Love and Theft. He took the time to play two songs for us.
"Everything's Better With A Buzz"
"It's Gunna Be Alright"
Don't miss Stevie Monce at the Great New York State Fair's West End Bar tonight (Monday, August 29th) at 6 p.m. He will also be at the White Water Pub in Liverpool on Wednesday night.
Music Video for 'Everything's Better With A Buzz' by Stevie Monce
---
MORE: Billy Lord Visits Big Frog 104 In Studio