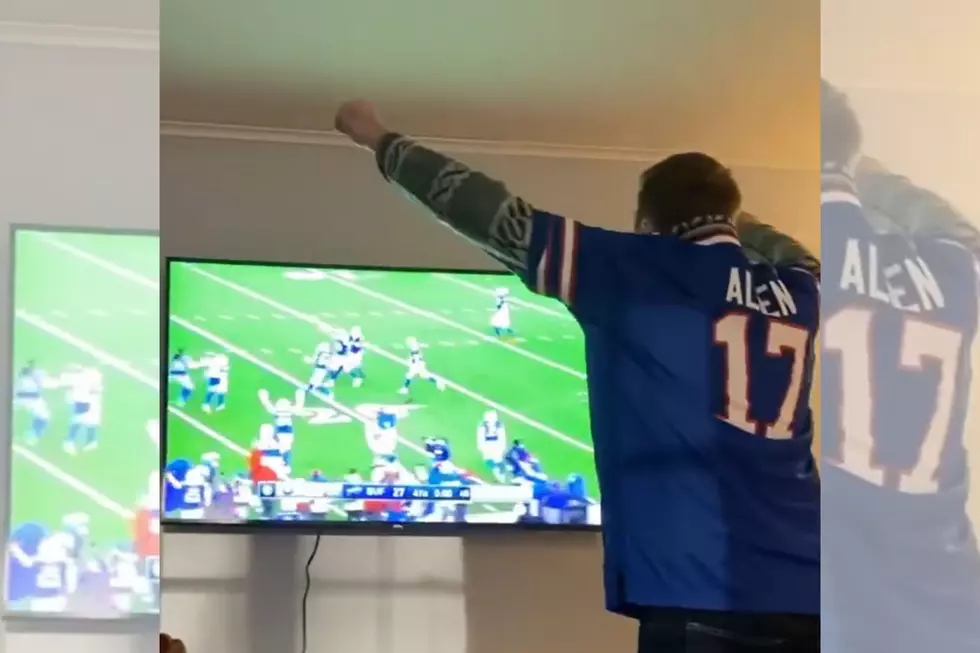 [WATCH]: Kari's Boyfriend Reacts to the Bills' Big Playoff Win
TSM - Kari Jakobsen
At 4:21 p.m. on Saturday afternoon, households across New York erupted in cheers as Bills defenders swatted down the Colts' Hail Mary. The play ended this season's first playoff game, and it was the first playoff game the Bills have won since the 1995 season.
I was at one of those households on Saturday, and let me tell you... It was magical. My boyfriend Evan grew up in East Aurora, New York, about 15 minutes from Bills Stadium in Orchard Park. He's as die-hard Buffalo as any other born-and-raised Western New Yorker, and it's been fun watching him cheer on a successful Bills team this season.
Evan wasn't alive the last time the Bills won in the playoffs, so Saturday's game against the Colts meant a lot.
As Evan joined Bills fans everywhere holding their breath during that final play, I managed to capture his reaction as the Bills advanced to the next round of playoff games.
It's safe to say Evan didn't have a voice after this game....
You can relive the last play of Saturday's game below.
The Bills will take on the Baltimore Ravens in their next playoff game Saturday, January 16 at 8:15 p.m. EST.
Enter your number to get our free mobile app
CHECK IT OUT: 100 sports records and the stories behind them