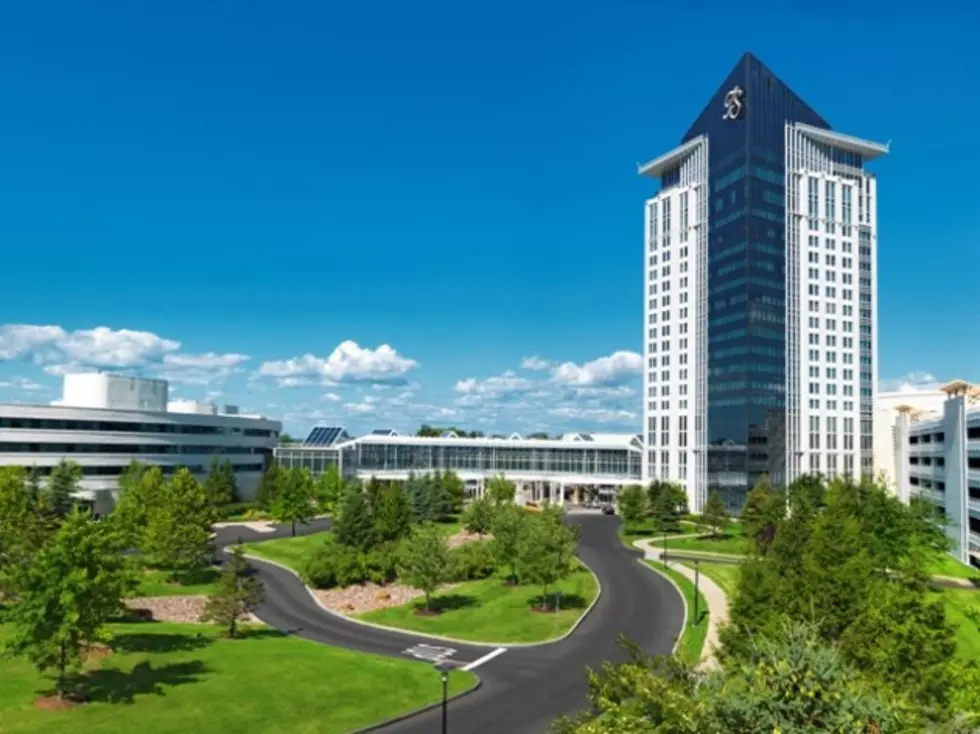 Get a First Look at Turning Stones New Betting Lounges
Robert Mescavage/Turning Stone
The Oneida Indian Nation recently announced a partnership with Caesars Entertainment to bring sports betting to Central New York. Now the nation is revealing more details and artist renderings of their "state-of-the-art sports betting lounges."
The sportsbook is named, "The Lounge with Caesars Sports" and will have venues in all three of the Oneida Nation's casinos, Turning Stone, Yellow Brick Road, and Point Place.  The goal is to have them up and running this year. Turning Stone and Point Place Casinos will be the first to open with construction beginning soon. Yellow Brick Road Casino's venue will be part of their second phase project which will include a total renovation.
All lounges will have LED terminals with high-definition resolution, state-of-the-art odds boards, new full-service bars, ticket windows, ultra-comfortable seating, and VIP areas with their own dedicated TV screens.
At the Turing Stone location, The Lounge with Caesars Sports will replace the Season's Harvest patio and become part of the main entryway transformation blending with The Commons at Turning Stone retail shops. Season's Harvest will remain open. A 48-by-9-foot curved screen, similar to Times Square will be implemented into the lounge along with twelve 65-inch screens and five 85-inch screens.
At the Point Place Casino, there will be an expansion of the gaming floor to accommodate The Lounge with Caesars Sports. The primary video wall will feature a 24-by-6.75-foot screen, in addition to twenty-three 65-inch screens and eleven 85-inch screens.
Renderings of The Yellow Brick Road Casino haven't been completed. A total renovation is planned, including the addition of the sports betting lounge, upgrades to the table games, all-new décor, and expansions to offer additional games and activities.