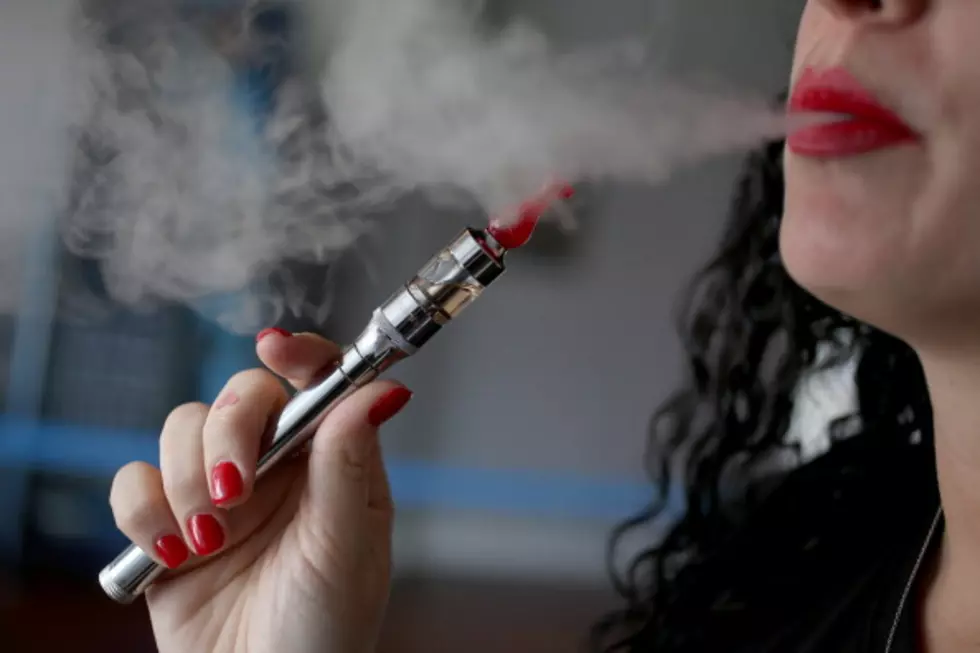 FDA Announces New Regulations Of E-Cigarettes
Joe Raedle/Getty Images
The federal government has made a major announcement for New Yorker's concerning  electronic cigarettes. Going forward, they will issue a ban on the sale of these products to people under the age of 18.
According to Syracuse.com, this new ban will take effect within the next 90 days. The reason behind the ban, is from data received from a recent survey:
A recent survey found e-cigarette use among high school students skyrocketed from 1.5 percent in 2011 to 16 percent in 2015. In 2015, three million middle and high school students were e-cigarette users and data showed high school boys smoked cigars at about the same rate as cigarettes.
Previously the FDA only regulated cigarettes and smokeless tobacco. This announcement was made on May 5th 2016.
---
BONUS VIDEO- Rome Ladies Team Up to Clean Up After Facebook Trash Complaints