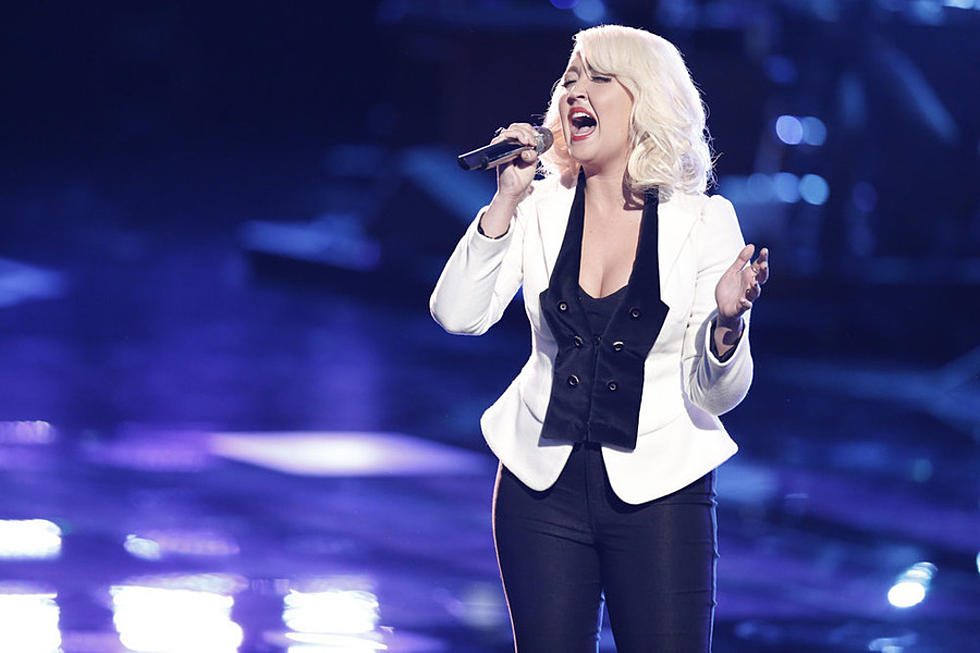 Fall In Love With Meghan Linsey's 'Love Runs Out' On 'The Voice' [VIDEO]
Tyler Golden/NBC
Fall in love with Meghan Linsey who is building her music career from the beginning on 'The Voice.' The former Steel Magnolia member lit up the #VoicePlayoffs with One Republic's 'Love Runs Out,' bringing Blake Shelton and former coach Pharell to their feet.
"I don't know how you don't sail through to the top 12 after a performance like that," Shelton beamed.
Shelton's winner from last season, Craig Wayne Boyd threw his support behind Linsey.
Five ways to vote:
1. 10 votes on The Voice App
2. 10 votes at 877-553-3709
3. 10 votes by texting 9 to 8642
4. 10 votes at NBC.com
5. 1 Vote for every iTunes download - If song reaches top 10 on the iTunes Top 200 Chart at the close of voting, all iTunes votes are Multiplied by 10
---
Stay Connected