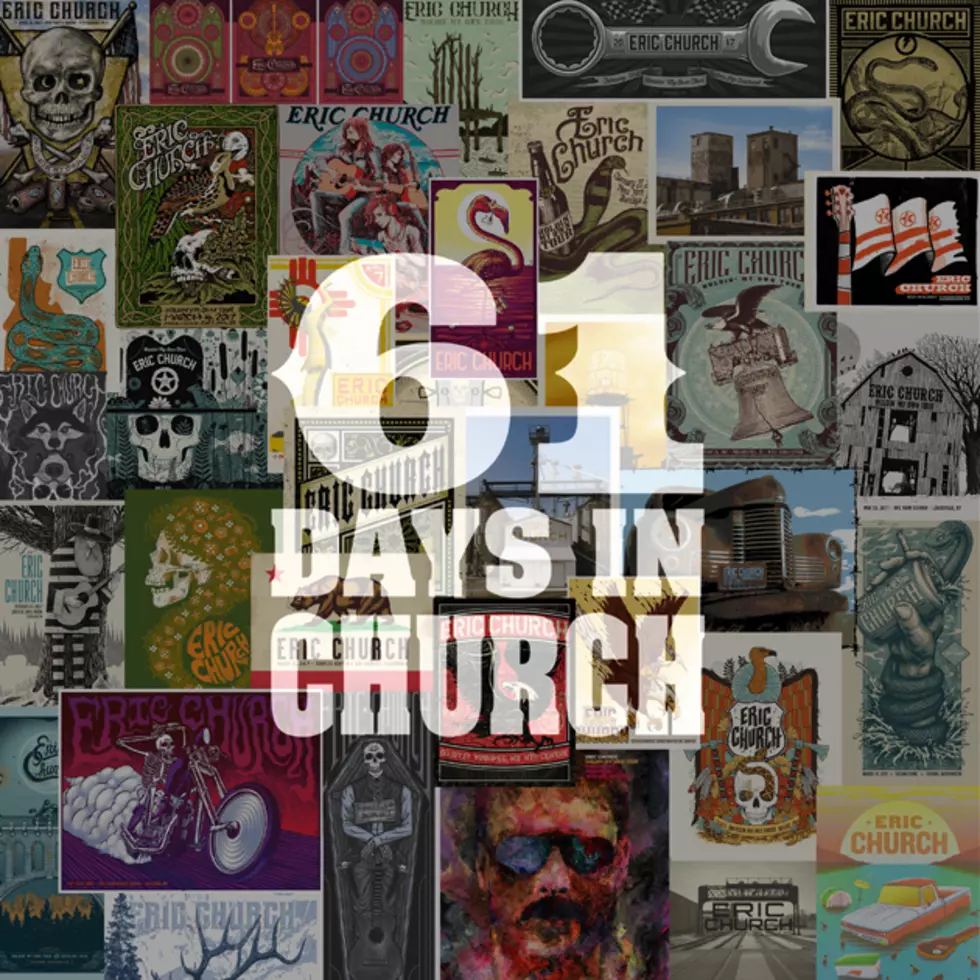 Eric Church Releases Massive New '61 Days in Church' Live Project
Courtesy of EB Media
Eric Church has announced the release of an ambitious new live project titled 61 Days in Church, which chronicles his one-of-a-kind 2017 Holdin' My Own Tour.
Church is making 30 initial live recordings from various tour stops available on Friday (Sept. 1) exclusively via Apple Music, including "Like a Wrecking Ball," "Sinners Like Me," "Record Year" and more. The songs on 61 Days in Church comprise Church's hits, deep tracks and covers he and his band performed during the tour.
"I had so much fun learning songs that were unique to whatever city we found ourselves in," Church says in a press release. "I learned a lot about each place, and it was special to see the crowd react to the songs that were only for them. I'm glad we recorded it and can relive it forever."
Country Music's Highest-Paid Stars
Church will slowly release more tracks through the end of 2017, finally totaling more than a hundred different live songs from the Holdin' My Own Tour, which featured Church and his band in a  massive three-and-a-half hour set with no opening act. The tour sold more than 900,000 seats, making it the top-selling tour of the first part of 2017, according to Pollstar. Each week's new tracks will be accompanied by unique, individual tour posters from each tour date as artwork.
The tracks from 61 Days in Church will see initial release exclusively via Apple Music for two weeks before releasing to all digital services. Church also plans to release 61 Days in Church as a 2-disc collectible box set and on vinyl as Record Store Day exclusives in 2018.
Church still has a handful of live shows on his schedule for the rest of 2017, but he's revamped those shows by announcing special guests and playing a shorter set list. The superstar is also set to headline the Taste of Country Music Festival in June of 2018 in New York State.
For more information regarding Eric Church's 61 Days in Church live release, visit the project's website.
Surprise! Eric Church Is Headlining ToC Fest Next Year
We Promise You've Never Seen a Cover Quite Like This!