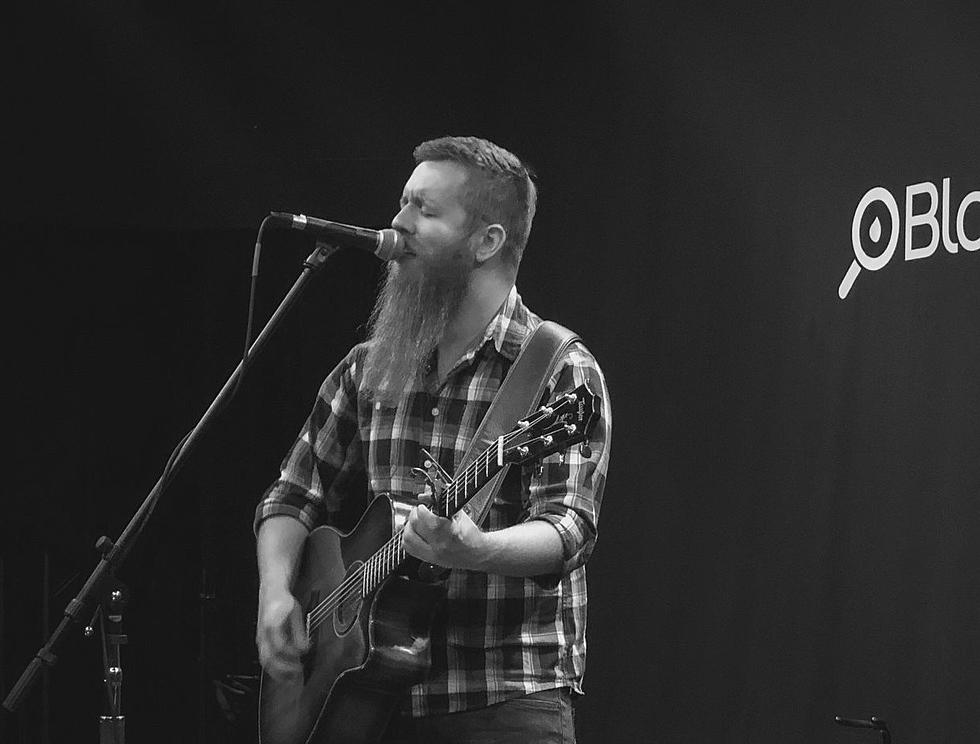 Dylan Jakobsen Talks New Single, Becoming a New Dog Dad
Photo courtesy of Carissa Bauman
Dylan Jakobsen is a singer, a six-string-picker, and a number of other things, according to his latest single and the title-track off his latest album, "I Am." He's also my brother, a new dog dad and an avid eggnog fan.
Dylan sent "I Am" to country radio this week as the second single off this album, just as he was nominated as one of Taste of Country's Artists to Watch this month. The song is a nod to his roots growing up and playing music in Seattle and to the family and friends who have supported him along the way.
"The whole album as a whole, which is also called I Am, has been about letting people get to know who Dylan Jakobsen is as an artist and this just felt like the perfect choice for the next single," Dylan said. "It's such a personal song for me, so that kind of makes it nerve-wracking to put it out to country radio."
Dylan said the song is a fan-favorite out on the road because fans can see themselves as the trucker, the lover, the uncle in the lyrics. Even Dylan's 8-year-old niece, Ava, seems to love the song, especially because she's referenced.
"When I talked to her, oh gosh, a couple months ago, she was like, 'I looked you up on YouTube and I showed all my friends and they were like, 'That's not your uncle,''" Dylan said. "They didn't believe her."
"I Am" is hitting the airwaves right after the final push for Dylan's first single from the new album, called "In America." Not only did the song break the top 40 on the Music Row charts and become Dylan's first single to chart on Billboard, it also inspired the name of the newest member of the Jakobsen family.
Dylan brought home his silver lab, America, at the end of October, and she's already stealing hearts and growing like crazy.
"She's just getting so huge and she's definitely fearless because we posted a video of her running down the stairs and she likes to jump from way before the bottom," Dylan said. "The other day she jumped from four stairs up, and it is the funniest video in the whole world."
Although America seems completely fearless in moments like these, she doesn't love car rides yet. Dylan is convinced she'll get accustomed soon enough though, and she'll be touring with him in no time.
"She's making her first trip with us on the road in about two weeks," Dylan said. "We're going to Texas, and she's gonna hopefully have a blast. We're working on that van time; she's gonna love it. America's gonna go out and see America."
With the holiday season officially in swing, Dylan said he's nowhere near just starting the Christmas music now. In fact, he's been listening for months.
"I started listening to [Christmas music] in July, so I think I'm a step ahead of everybody else," Dylan said, laughing.
And while Dylan obviously loves listening to some holiday jams, he's also no stranger to writing them.
"I wrote one that is not coming out this year, but next year," Dylan said. "I can't really say what it is yet, but it's definitely my favorite Christmas song. Is that kind of a cop out? My own Christmas song as my favorite Christmas song?"
Dylan also wrote a holiday song when he was a teenager, which he called "I Bought You a Reindeer, Dear."
"At the time, I thought that was the most clever lyric in the world," Dylan said. "It's kind of funny, looking back, that was actually the first song I ever put out on iTunes back in 2009. I think it sold about five copies."
Well, he's come a long way from selling five copies of a song on iTunes to now putting a brand new single out to country radio. "I Am," both the single and the album, is available for purchase, and as a fun bonus, when you buy the physical copy of Dylan's album, either at a show or through his website, there's a cover of Tom Petty's "Free Fallin'," which I make an appearance on.
You can listen to the full interview with Dylan and hear us reminisce on some good old childhood holiday memories below.