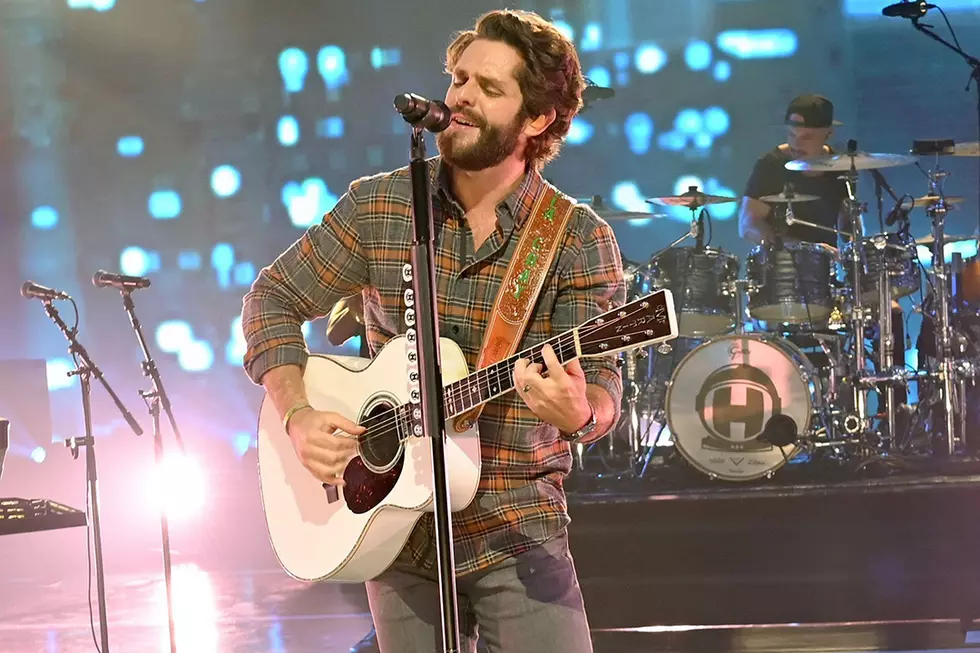 Thomas Rhett Announces 2022 Tour; Making Two Stops in New York
Jason Kempin, Getty Images
Another week, another new tour announcement. And this is a big one. Thomas Rhett's upcoming tour has 33 dates set, with one of them coming to Upstate New York.
Thomas Rhett's "Bring The Bar To You Tour" plans to hit half of the U.S., starting in February and ending in early October. The first concert will take place in Phoenix, Arizona and end up in Fairborn, Ohio.
The 2022 tour will hit not one, but TWO spots in New York State. Rhett will head to Bethel first on June 23rd. The next stop, which is arguably closer to our region, will be at the Darien Lake Amphitheater in Darien Center on July 15th.
Here's his list of the full "Bring The Bar To You Tour":
February 5th - South Phoenix, AZ
April 8th - Fort Lauderdale, FL
April 29th - Indio, CA
June 17th - Gilford, NH
June 18th - Gilford, NH
June 23th - Bethel, NY
June 24th - Hershey, PA
June 25th - Virginia Beach, VA
July 14th - Pittsburg, PA
July 14th - Burgettstown, PA
July 15th - Darien Center, NY
July 16th - Detroit, MI
July 22nd - Atlanta, GA
July 23rd - Charleston, SC
August 11th - Salt Lake City, UT
August 12th - Morrison, CO
August 13th - Albuquerque, NM
August 18th - Seattle, WA
August 19th - Bend, OR
August 25th - Mountain View, CA
August 26th - Wheatland, CA
September 22nd - Columbia, MO
September 23rd - Springfield, MO
September 24th - Tulsa, OK
September 29th - Grand Forks, ND
September 30th - Bismarck, ND
October 1st - Sioux, SD
October 6th - Boise, ID
October 7th - Bozeman, MT
October 8th - Missoula, MT
October 13th - Moline, IL
October 14th - Evansville, IN
October 15th - Fairborn, OH
Tickets go on sale Monday, January 24th on his website.
Every Country Artist Performing In Upstate NY In 2022
We are set for a big year of Country shows in 2022, and here is a complete list of artists set to perform in 2022 in the Capital Region and all over Upstate New York.
Country Concerts Coming To Town This Winter
What concerts are coming to Buffalo? What country concerts are happening around me?
See Concert Photos as Country Acts Return to Touring in Central New York During 2021
Holland Patent photographer, Jordan Dziekan captures some of the best 2021 country concerts in Central New York
Looking Back at More Than Three Decades of FrogFest Concerts
FrogFest started on a slab of concrete over three decades ago. It's grown into an all-day festival with top-notch Nashville talent. Take a look back at FrogFest concerts in Central New York.
Every Country Artist Performing In Greater Albany In 2021
We know you are ready for live music, so here is your official 2021 Country Concert planner!