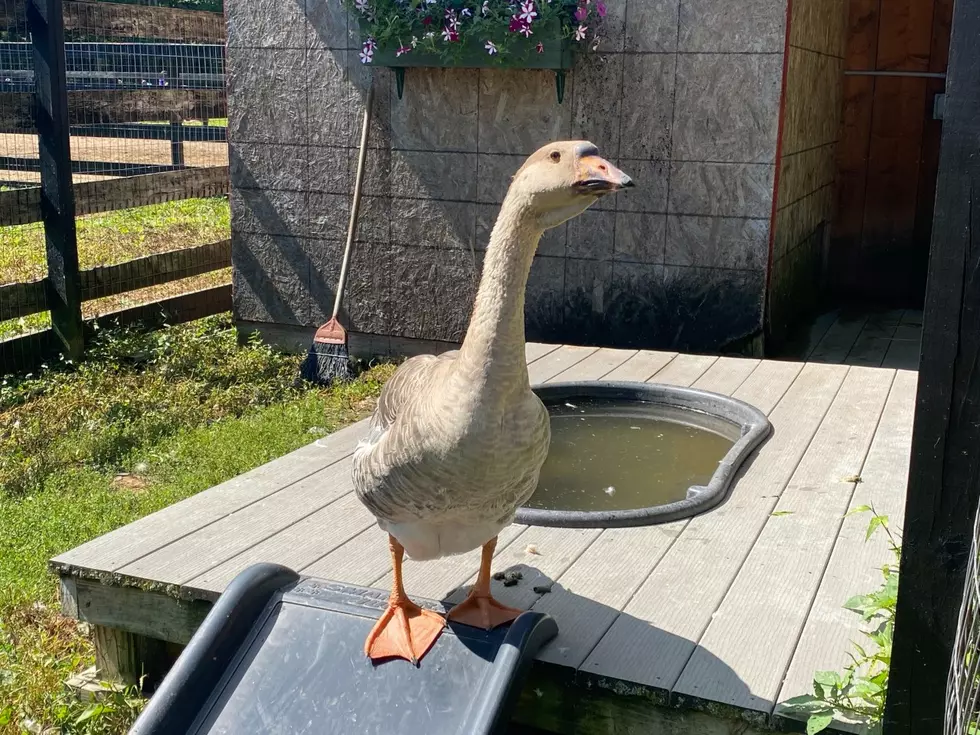 Do You Have Female Geese? Cappuccino Needs Some Company
TSM
This goose in Old Forge is looking for a lady goose (or two) to keep him company. He only needs a little help and the geese will certainly come flocking!
Meet Cappuccino. He lives at Moose River Farm in Old Forge and is in need of some female companionship.
While Cappuccino is a sweet guy and very friendly, he's not accepted by the other geese on the property. So, for the most part, Cappuccino spends his time with the farm's ducks, including Mocha and Latte. Even though he has his duck friends, Cappuccino is getting lonely, and the folks at Moose River Farm would love to find him some female geese to hang out with.
Now here comes the real question: Do you have female geese you're looking to rehome? Do you know someone with female geese? We'd love to help this sweet guy find a mate or two. I mean, look at that face! Cappuccino certainly deserves to find love.
If you have any information and would like to get in touch with Moose River Farm, call Anne at 315-369-3854 or email her at mooseriverfarm@gmail.com.
We recently met Cappuccino on a trip to Moose River Farm for a brunch event with some of their llamas. The farm has a variety of friendly animals on the property, from donkeys and horses to llamas and a chicken named Heihei.
Moose River Farm also holds llama treks for $25 per person and farm tours for $10 per person. Find out more information about the llama treks and farm tours on Moose River Farm's website.
Enter your number to get our free mobile app
KEEP READING: Here are 6 foods from your cookout that could harm your dog