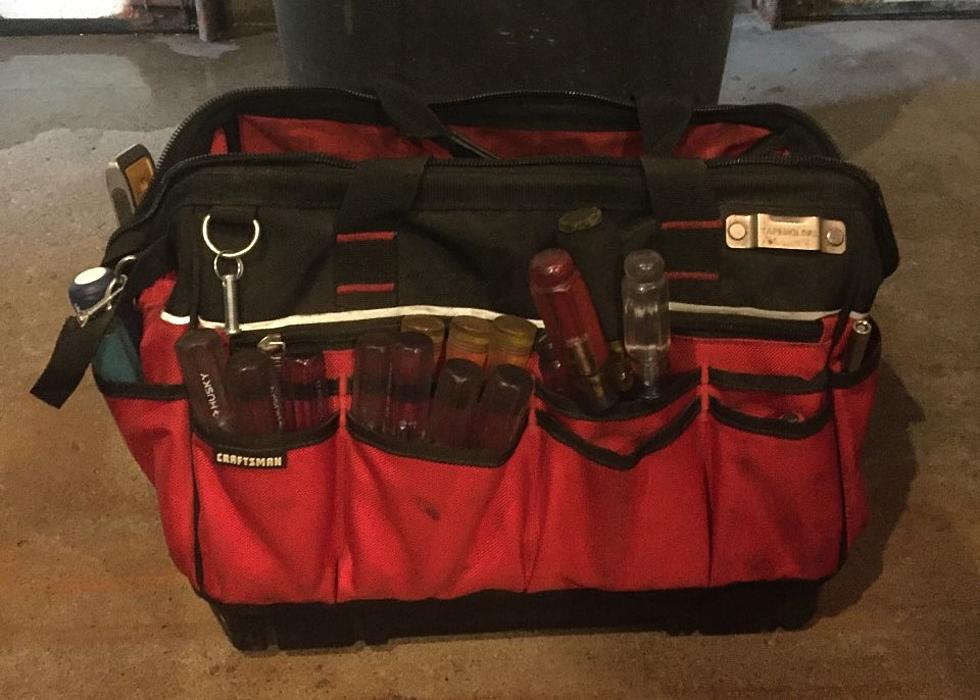 Did You Lose a Big Red Bag of Tools? Utica Couple Hopes to Nail Down the Owner
Credit - Stephanie Sacco
Are you missing a big red bag of tools? A Utica couple found it and are hoping to 'nail down' the owner.
Stephanie Sacco and her husband found a Craftsman bag, full of tools at the 'Four Corners' in North Utica, by Clifford's gas station. "They obviously fell out of someone's truck," Stephanie said. "They were originally in the road and a passerby must have picked them up and placed them on the sidewalk hoping the person would find them."
Instead of leaving the tools to be stolen, Stephanie picked them up, hoping to find the rightful owner. "My husband said someone would probably just stop and take them because there were a ton of tools and are worth quite a bit of money. So we decided to take them so we could try to find the owner."
The search for who dropped the tools on social media hasn't worked. "We have had no luck on Facebook," said Stephanie. "I was going to make a sign and post it on a pole in the intersection, hoping the person would see it and call."
The size of the bag and the amount of tools inside and out has Stephanie believing they belong to someone that does construction work for a living. "I would love to be able to return them to the owner. I have them in my garage and the person who lost them would definitely be able to describe them."
The tools were discovered on Friday, June 18th around 4:30 PM. "Fingers crossed that we can find the owner," Stephanie said. "It would make me so happy."
If you or anyone you know has lost a big red Craftsman bag of tools, reach out to Stephanie on Facebook or email ssacco@newyorkmills.org.
Five Animal Rescues Made by New York Conservation Officers in One Week
Officers rescue a fawn, a family of ducks, a year old bear, and an injured bald eagle
21 Adventures You Need to Add to Your Summer Bucket List
14 Reasons Rome Police Department is Among the Best in CNY
Rome police officers go above and beyond the call of duty every day. Here are 14 reasons why they are among the best in Central New York.