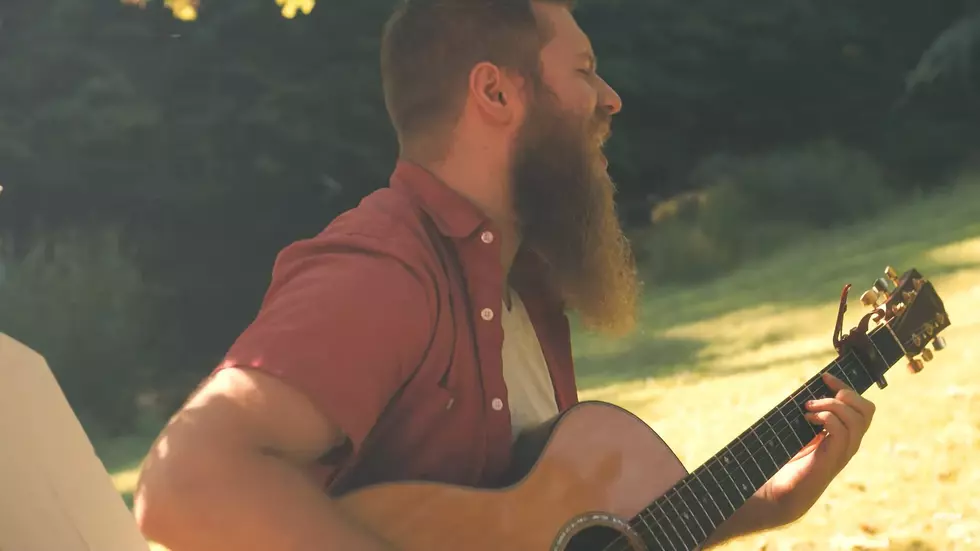 Country on the Rise: January 23, 2021
Dylan Jakobsen via YouTube
Every Saturday morning, Kari highlights some of her favorite new country songs during the new 9 a.m. show, Country on the Rise.
From new songs by artists you already know and love to tunes from country up-and-comers, Country on the Rise covers the industry's latest gems and gives them their much-deserved spotlight.
Here are Kari's featured songs for Country on the Rise's January 23 episode.
Jon Pardi - "Tequila Little Time"
There's nothing like a good country drinkin' song to get you pumped for the weekend. We're kicking off this week's Country on the Rise with Jon Pardi's new single, "Tequila Little Time."
Sam L. Smith - "The Way You Make Me Feel"
Born and raised in Kentucky, this 19-year-old rising star is a true country cowboy. On any given weekend, you can likely find Sam L. Smith racing his horse in a barrel event, and after five years of performing for live audiences, his love of cowboy culture and country music has set him on the path to releasing his own music.
Russell Dickerson - "Home Sweet"
Let's get personal for a quick second: "Home Sweet" may just be my favorite RD song ever. It has a driving beat with lyrics that you just can't help screaming at the top of your lungs in the car, and yes, that's coming from personal experience. Written by Dickerson, Casey Brown and Lady A's Charles Kelley, the song perfectly details the life changes Dickerson and his wife, Kailey, have experienced in the last few years, from getting married to welcoming their first child, Remington.
Bonus: Russell Dickerson recently surprised a 17-year-old fan named Sarah Frei, who was paralyzed last summer after a head-on car crash. A video of Frei dancing to "Home Sweet" in her hospital bed went viral, and Dickerson teamed up with Chevrolet to surprise the teen with a 2021 Chevy Traverse fully equipped to accommodate her needs. You'll want to grab some tissues.
Runaway June - "We Were Rich"
Runaway June's Naomi Cooke, Jennifer Wayne, and Natalie Stovall touch on the simple things and bring back all the nostalgia in the new version of their song "We Were Rich." From coins between couch cushions and pizza after church to wood-panel car doors and flashlight tag, the details of this song are unmatched and so beautiful.
Priscilla Block - "Just About Over You"
Since she released her single "Just About Over You," Priscilla Block has shown just what the power of social media can do, as she posted about her song and gained over 760 thousand followers on TikTok. Block's heartfelt lyrics of heartache and longing are all-too-familiar for many and have left her growing fanbase deep in their feels, to say the least.
Dylan Jakobsen - "Beautiful"
2020 may have been completely crazy, but Seattle-area native Dylan Jakobsen's latest single, "Beautiful," puts all of that craziness and turmoil and shows that despite it, we can still find beauty in ordinary things all around us.
Listen to Country on the Rise every Saturday morning at 9 a.m. locally on 104.3 FM or through the Big Frog 104 app.
Enter your number to get our free mobile app
See Pictures of Jason Aldean's Amazing New Mansion: