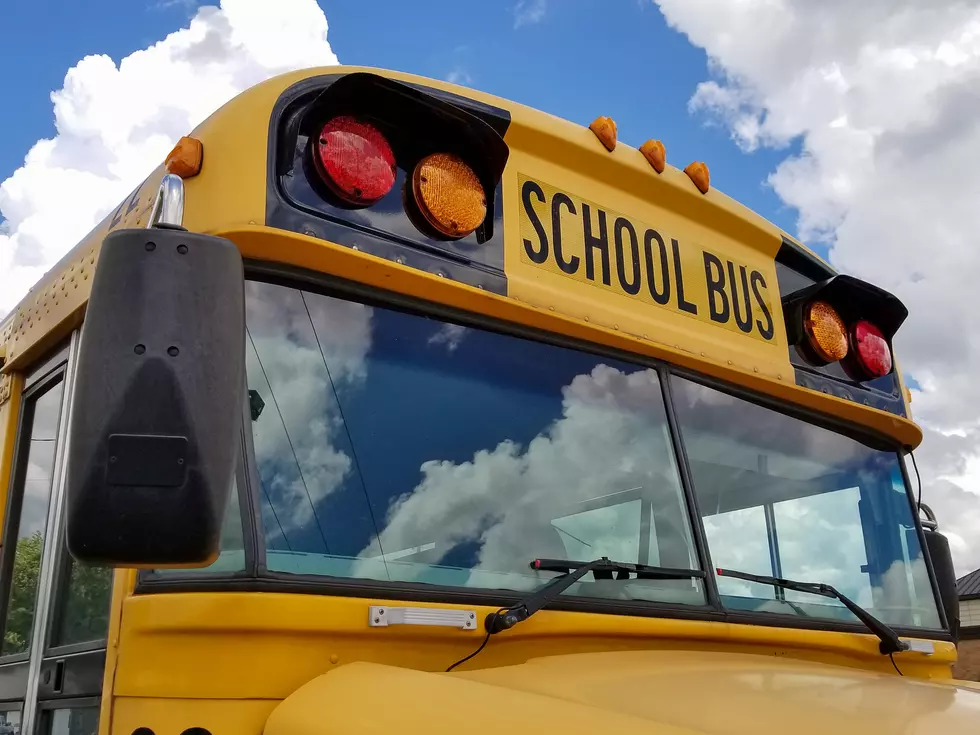 UPDATE: Bus Driver Suspended Following Utica Crash
Photo Credit - liveslow/Thinkstock
UPDATE: Tuesday, MAY 11 - The name of the bus driver involved has not been released. However, Birnie Bus Safety Manager Tom Latus says the driver is currently on suspended pending results of the investigation, in conjunction with FMCSA and Department of Transportation regulations.
A Birnie Bus driver has been ticketed for running a red light in a crash last week involving a school bus.
The bus, transporting students fro  the Utica City School District, t-boned a Mercedes sedan at the intersection of Arthur Street and Conkling Avenue on Friday afternoon, Utica Police said. Three students on the bus and an adult suffered minor injuries. Meanwhile, a passenger in the sedan also suffered minor injuries,  police said. However, the driver of the sedan fled the scene on foot following the crash and has yet to be located or identified, according to police.
The reason why they fled is unknown. Police say the passenger refused to provide any information about the driver of the sedan.
LOOK: Answers to 30 common COVID-19 vaccine questions
While much is still unknown about the coronavirus and the future, what is known is that the currently available vaccines have gone through all three trial phases and are
safe and effective
. It will be necessary for as many Americans as possible to be vaccinated in order to finally return to some level of pre-pandemic normalcy, and hopefully these 30 answers provided here will help readers get vaccinated as soon they are able.