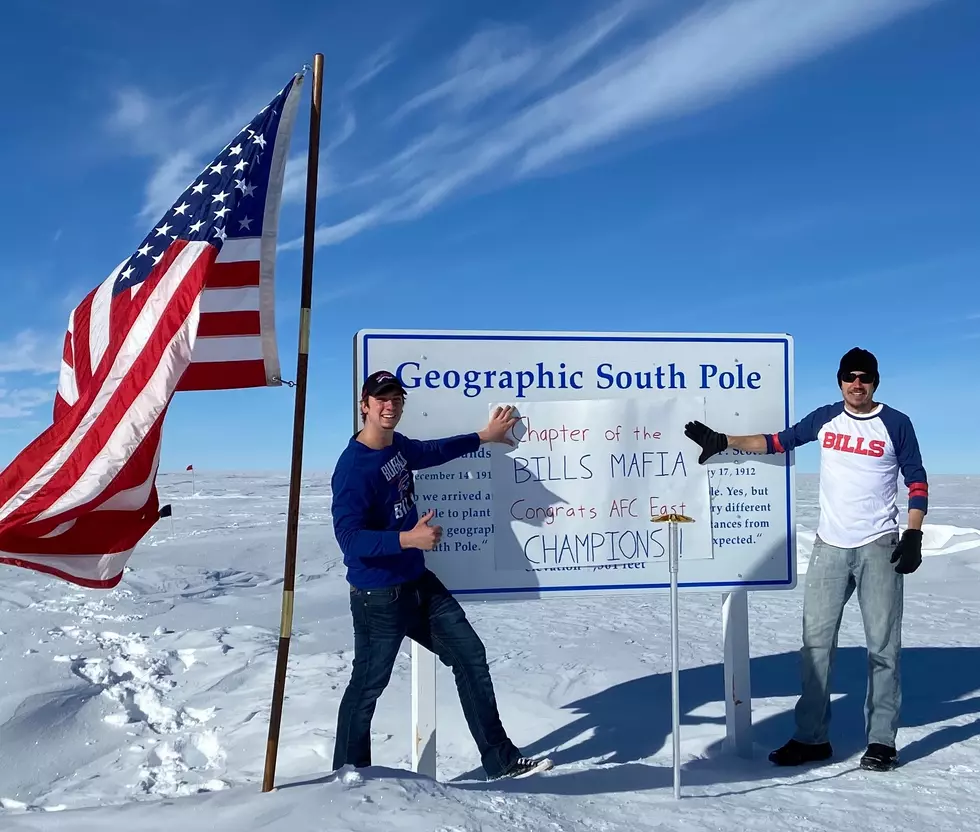 Buffalo Bills Fans Share their Support From Half a World Away
Photo Credit - Ryan Betters
If you're unfamiliar with Buffalo Bills fans, there are two things to keep in mind. It doesn't necessarily mean you live near the city on Lake Erie. And to be a true member of the Bill's Mafia, there's no such thing as cold weather.
Take a quick drive around Central New York and you'll see plenty of support on display, yard signs and large inflatable buffalos can be seen on nearly every street. And this time of the year, there's even a few sleighs not piloted by Santa, but quarterback Josh Allen.
Members of the Bills' Mafia have often shown their love of the team by going shirtless in Buffalo's coldest temperatures. Their devotion even won Sunday Night Football's "Best Fans in the NFL" contest. So just how far does this allegiance go? How about half-way around the world and arctic cold temperatures.
Ryan Betters and a friend shared their love from the South Pole and while they didn't go shirtless, thin long sleeve shirts at nearly 15 below with a wind chill of negative 30 is pretty Mafioso.
New York officials are even considering allowing a few fans into the stadium for a playoff home game. While many of us will be rooting for the Bills during their playoff run, I'm thinking it'll be more like from the comfort of the couch.
Enter your number to get our free mobile app
TACKLE THESE: Check Out the Best Uniforms In Each NFL Team's History