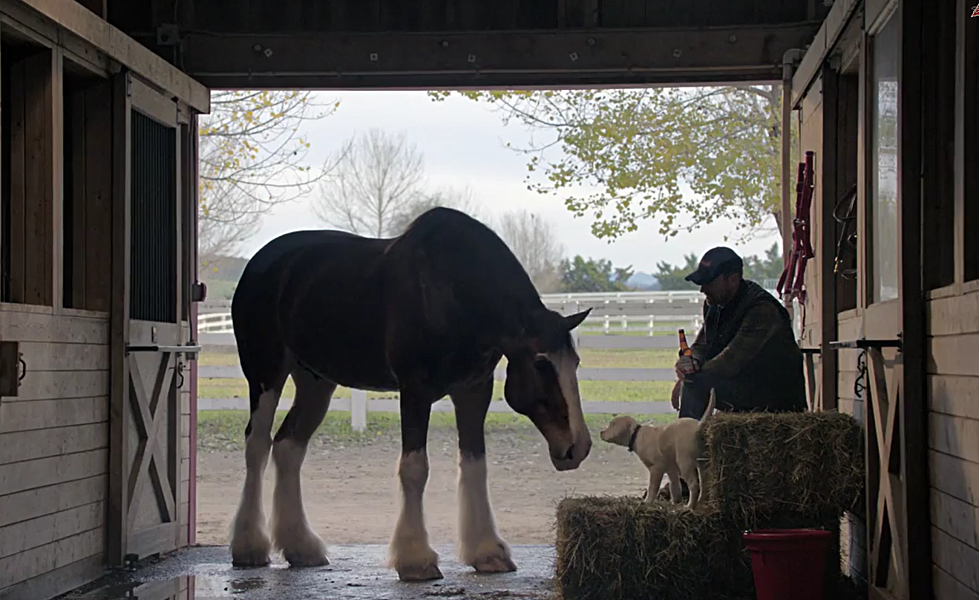 Budweiser's 'Lost Dog' Super Bowl Ad Will Touch Your Heart [VIDEO]
YouTube via Budweiser
Budweiser has done it again. This years 'Lost Dog' Super Bowl ad is a touching story of the love between animals and humans. It'll tug at your heart strings and could be the best of the commercial war at this years Super Bowl.
The puppy, that appeared in last years ad, is lost and has to find his way home. When faced with a wolf in the woods, the infamous Clydesdales come running.
Go behind the scenes of Budweiser's 'Lost Dog' commercial and meet the puppy.
Someone should tell the folks at Go Daddy.com, this is how an ad is suppose to be done. The company came under fire after releasing a controversial commercial, mocking Budweiser's, that sells the lost puppy after he comes home.
Stay Connected