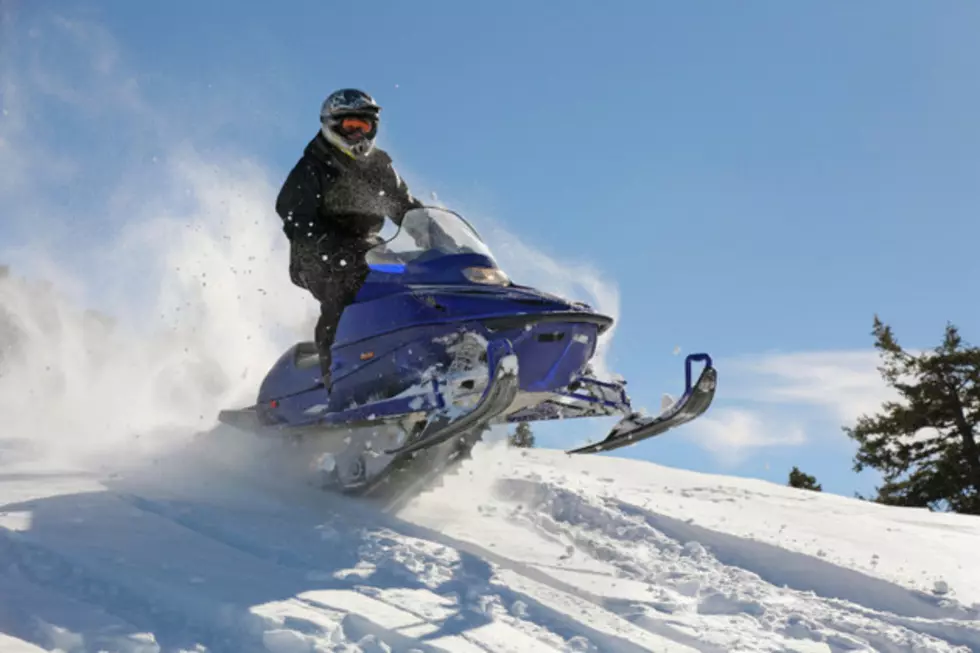 Brrrrapp! Redfield Snowmobile Trails To Open To The Public
Nathan Allred/ThinkStock/TSM
More than 20 miles of snowmobile trails that act as an access point to Tug Hill will be open this for public use this winter.
WoodWise Forestry, LLC, the town of Redfield, and Salmon River Timberlands, LCC were key in making the decision.
Led in talks by Assemblyman Will Barclay and Senator Patty Ritchie, the group decided that the trails - a key entry point to Tug Hill from Oswego County and popular because of how much snow they get - were important to the community and the local economy.
"Snowmobiling has a major impact on both the quality of life and economics of our region. With the understanding of just what was a stake, I was proud to join Assemblyman Will Barclay to help lead these successful discussions," State Senator Patty Ritchie said. "This decision from WoodWise Forestry, LLC to not only continue its partnership with the entire Redfield Community but also its commitment to the health of its forestlands for generations to come, will benefit everyone from the snowmobilers and camp and hotel owners to our restaurants, grocery stores and numerous other local businesses. I applaud both Redfield Supervisor Tanya Yerdon and WoodWise Forestry, LLC for their genuine efforts in making sure these important trails will be open."
Assemblyman Will Barclay echoed Ms. Ritchie's thoughts:
"I am pleased this land will remain accessible to snowmobilers. Many local groups and snowmobilers have worked hard in the past to create this trail, which supports the local economy. This trail also provides a vital link between other trails in Jefferson and Lewis counties," Assemblyman Will Barclay said. "I commend Redfield Supervisor Tanya Yerdon for working with WoodWise Forestry, LLC to ensure that this trail section remain open. I was glad to join with Senator Patty Ritchie on this matter to help protect this valuable resource."
Will you take advantage of the newly opened trails?
BONUS VIDEO