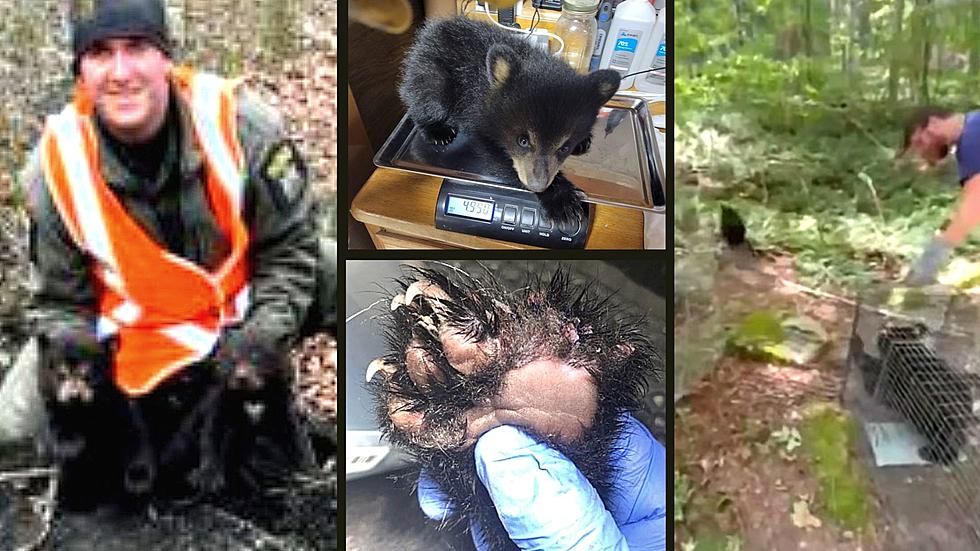 Resilient Bear Cubs: Watch Heartwarming Journey from Tragedy to Freedom
Credit - NYS DEC/Friends of the Feathered and Furry Wildlife Center/Facebook
It may have taken six months but the two bear cubs who lost their mother in a train accident have recovered and have been sent back to where they belong - into the wild.
The New York State Department of Environmental Conservation (DEC) rescued the bear cubs next to the Metro-North Railroad in Pawling in March. They were found huddled together in nearby bushes.
Read More: Two Motherless Cubs Rescued Next to Tracks
Wildlife Rehabilitators to the Rescue
The babies were handed over to wildlife rehabilitators from Friends of the Feathered and Furry Wildlife Center, a non-profit dedicated to helping injured and orphaned New York State wildlife.
One cub lost a front toe and needed another one removed by a vet. Despite being close to death, the two sisters healed after months of rehab and were ready to be wild and free again.
Wild & Free Again
See the recovery of these two cute girls and watch their return into the wild.
Many caring people involved in their rescue is why they got a second chance. Days like this is what we strive for, as much as it's a bittersweet release with no goodbyes, we've done our part.
The release was easier for one, who took off into the woods like a shot. The other hung around for a second or two before trotting after her sister.
DEC Rescues 7 Animals in 20 Days
The New York State Department of Environmental Conservation rescues humans lost or hurt while hiking, boating or just enjoying the great outdoors. But they also rescue the animals that call the outdoors home. Officers have rescued 7 animals in the last 20 days alone.
Five Animal Rescues Made by New York Conservation Officers in One Week
Officers rescue a fawn, a family of ducks, a year old bear, and an injured bald eagle
New York State Police Rescue More Than Humans
New York State Police rescue more than humans. They help save defenseless animals too.