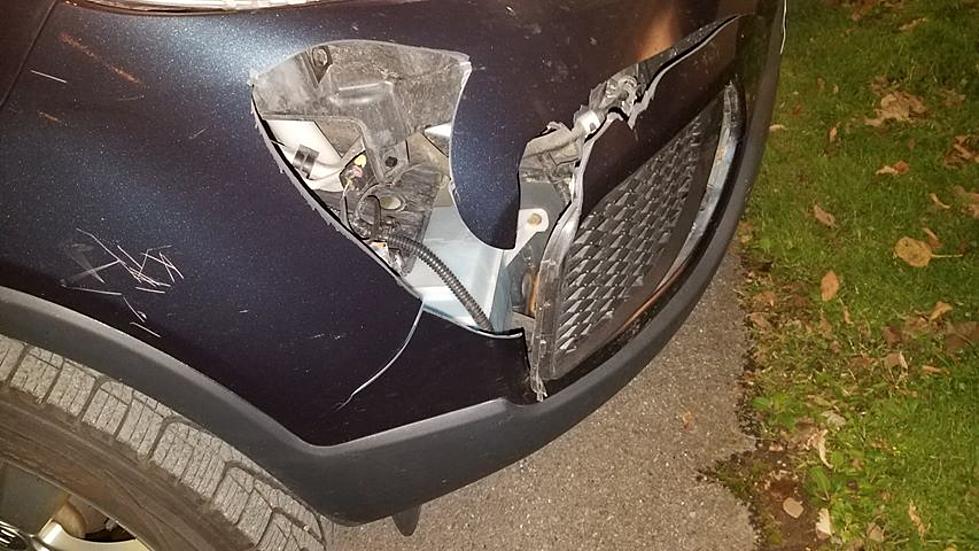 An Open Letter to Deer in Central New York
tsm
I've had it with Central New York Deer. Lurking on the edge of the road just out of sight, darting in front of my vehicle at the last moment, and just standing on the side of the road staring at me with that "What" look. Now, it's on like Donkey Kong.
For the 3rd time in two years, my vehicle and one of these road rodents have met on my way to work. And it's not like I'm in the boonies. The route is Seneca Turnpike, Middle Settlement Road, Clinton Street, Mohawk Street, and River Road. Not exactly Downtown Brooklyn, but it's not Tinker Holler either.
This morning's conflict occurred on Mohawk Street just past the barge canal in a place I've never seen a deer. Middle Settlement and Clinton Streets are ripe with deer, but they're neighborhood ones, just strolling along eating gardens and flowers. This large doe comes out full speed like she's out of chute 2. I stand on the brakes but still clip her hindquarters.
For me, it's a turning point. No longer will I slam on the brakes or drive cautiously when I see deer. It's the speed limit for me and every creature for themselves.  To quote George Costanza, "I thought we had an agreement."
Read more:
---