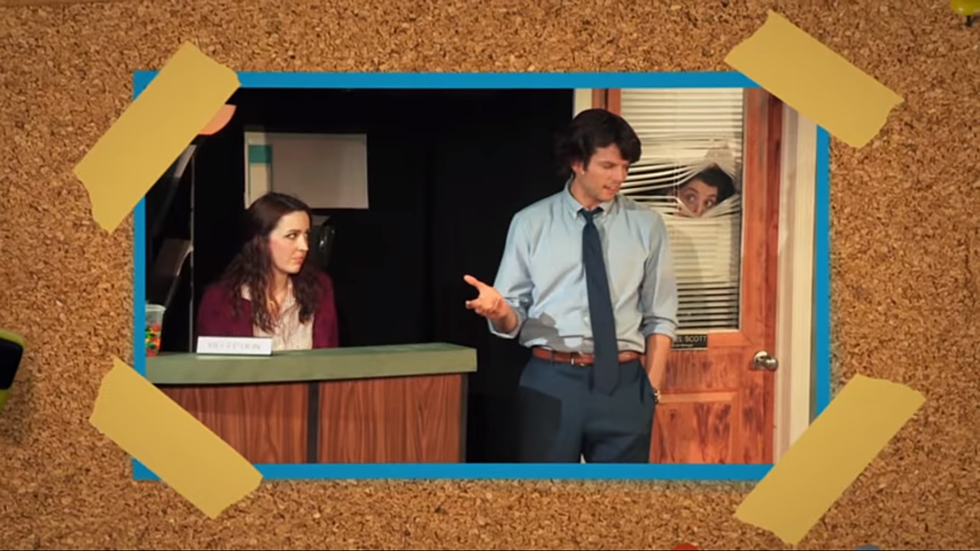 A Musical Parody of The Office is Coming to Syracuse
The Office! A Musical Parody via YouTube
Did you ever think you'd see Dwight Schrute singing about bears, beets and Battlestar Galactica? Or maybe Jim and Pam jamming out to a power ballad duet?
Wonder no longer. The Office! A Musical Parody is coming to Syracuse and if anyone wants to camp out with me, I'll be first in line.
The "unauthorized parody" is currently Off-Broadway in New York City, but will be at the Mulroy Civic Center Theaters on October 3, performing a mash-up of fans' favorite scenes from all nine seasons.
In case you need to know any more, here are three song titles that'll give you a hint as to how the show will go: "That's What She Said," "Marry Me Beesly," and "We Have Fun Here." There's even a trailer online and the cast looks phenomenal!
Tickets start at just $35 via their website, so count me in and I'll see you in Scranton..... I mean, Syracuse.