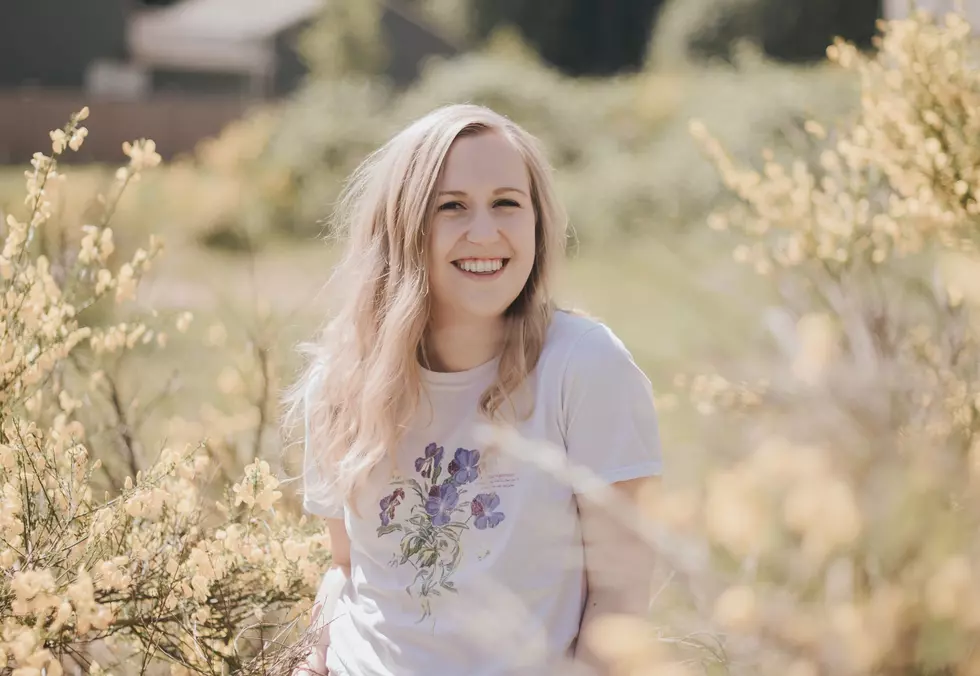 7 Things You Should Know About the New Girl Kari
Photo Credit - Eva Waltz
Hey there! My name is Kari and I'm your new midday girl on Big Frog 104. I travelled over 2800 miles to come to Central New York and am loving it so far. I'm a little quirky, so I've put together a quick guidebook to get to know me a bit. Think of this as Kari 101.
1. I was born and raised just north of Seattle, so I'm all about everything Pacific Northwest: trees, mountains, the ocean and the Seahawks. I graduated from Washington State University in May with a BA in Multimedia Journalism and love cheering on my Cougs. We gained some national attention from our College Gameday debut last October and from our mustache-donning quarterback Gardner Minshew. Go Cougs!
2. My brother Dylan turned me onto country music when I was 17. He's an artist and you may recognize his name (and his beard) from when he was on with Tad and Polly earlier this year! A few of my favorite artists are Brad Paisley, Dan + Shay and Jillian Jacqueline, but the full list is really long because there are SO many talented up and comers in country right now.
3. Even though country music is where my heart is, I will listen to just about every kind of music. I grew up listening to a LOT of punk rock, so much in fact I experienced a lot of mosh pits and had bangs that nearly covered my face by the time I was 11. Luckily the style was just a phase for me, but I can still rock out to a little Blink-182.
4. I love dogs. I know that hardly makes me special because, really, who DOESN'T like dogs? I've never had a pet before, but now that I am in Central New York, I think it's about time to adopt a furry best friend. Instagram better be ready for a dog photo overload. Also, meet my friend Dash. He's an Instagram-famous dog from Washington.
5. I'm a big fan of red wine. My best friend from college is a viticulture and enology major, so we've had many wine nights and she's tried to teach me a little bit about different types of wine. But no matter how hard I try, I cannot taste the difference. I do know I'm a fan of Cabernets and Merlots though, and I've heard the Finger Lakes region is full of vineyards and wine trails. I cannot wait to check them out! While I love wine, I'm also open to other beverages. I tried Utica Club my first week in town and I even have a picture for proof!
6. I was a theatre kid in high school and, among a few other roles, my crowning moment as an actress was when I starred as a fork for the Be Our Guest scene in Beauty and the Beast. We looked sharp.
7. I am beyond excited to be in Central New York doing what I love and getting you through your workdays. I'm always looking for new places to check out, so feel free to call between 10-3 to let me know where I should go and what I should see. You can call 315-736-0104 or use the live chat on the Big Frog 104 app.