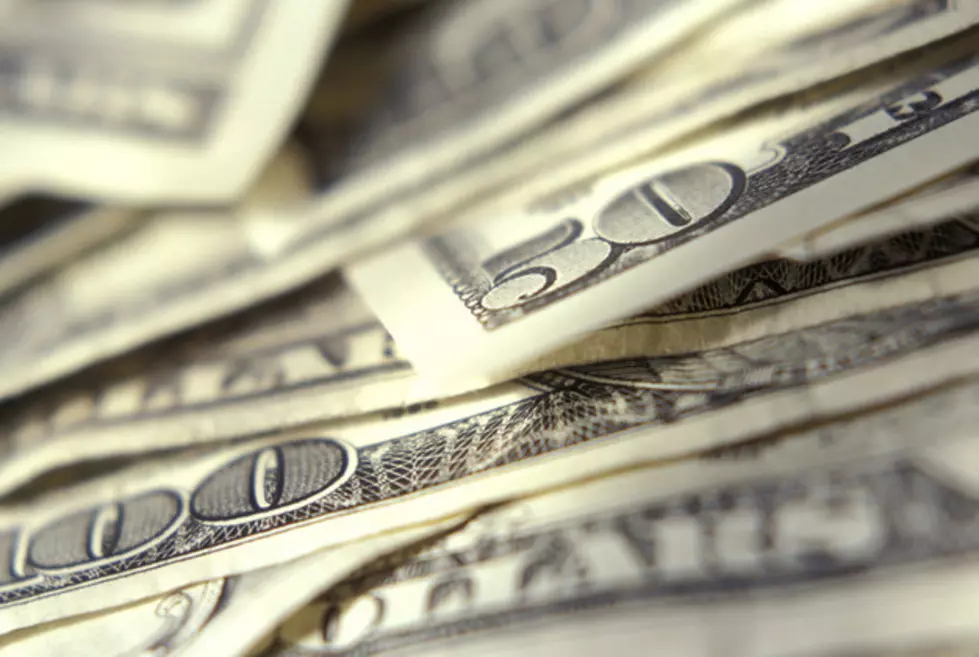 7 Ways To Spend $10,000 In Utica/Rome New York
Ingram Publishing/ThinkStock/TSM
With our Milk The Cash Cow cash contest going on, and your chance to win $10,000 in the Rewards Club, it has us thinking: How could you spend $10,000 across Central New York? Here's 7 ideas.
1) Buy Over 10,000 Half Moons From Holland Farms
Think about it, Half Moons are truly Utica's biggest dessert.Declare a certain day "Half Moon Day" and pass out all 10,000. The following day would be national diet day.
2) Cover Genesee Street With Over 700 Tomato Pies From Napoli's
Instead of painting a green line down the center of the city, cover from start-end of Genesee Street in Tomato pie. That much tomato pie could feed the entire region.
3) Buy Over 100 Kegs Of Utica Club From Marcy Discount Beverage
That's a ton of beer. Throw the regions largest Saranac Thursday and use UC, and of course buy a ton of Saranac too.
4) Ship Out Over 500 Jars Of Turkey Joints
Imagine the surprise when you would get home from work and spot a jar of Turkey Joints in your mailbox. It'd be like Christmas every day....until the jar ran out.
5) Buy $10,000 Worth Of BBQ From Voss'
Let's throw Central New York's largest backyard BBQ! Buy $10,000 worth of hot dogs, beef brisket, chili, burgers, and everything else we would need for a kick butt BBQ. Maybe we could combine number 3 and this one together for one heck of a time!
6) Use $10,000 Towards Local Shelters, And Farms
Use all $10,000 to help rescue CNY pets, and use the money to help out people who currently run farms for these animals. We would be known as the Pet Capital of America by helping out such amazing animals.
7) Buy Our Fans FrogFest Tickets For Life
Buy tickets for FrogFest for your friends and family, then hook them up with food and non-alcoholic drinks for the day as well. And not just one show, how about for life?
ENTER TO WIN $10,000 WITH MILK THE CASH COW
---
BONUS VIDEO- NY RANT