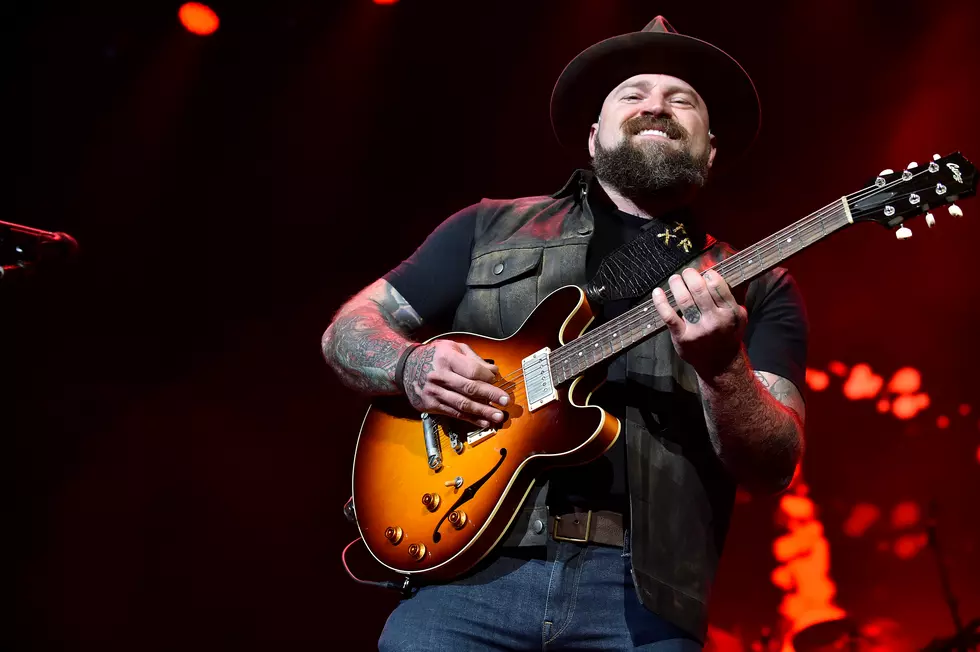 Get Zac Brown Band Tickets for Syracuse Now with Limited Time Presale
Getty Images for Entercom
What's better than a "little bit of Chicken Fried"? How about getting a jump on these tickets!
The Zac Brown Band is looking forward to their 2023 "From the Fire Tour", marking their 10th tour as a group. Not only is there 24 highly-anticipated dates on deck for next year, but three of them are slated for New York.
They'll be playing three shows in a row on August 11th, 12th and 13th. They'll start at St. Joseph's Health Amphitheater in Syracuse on Friday, and then travel to Bethel Woods Center for the Arts on Saturday. Finally, the band wraps up their New York stay on Sunday with a show at SPAC in Saratoga Springs.
Though tickets are scheduled to go on sale Friday, December 16th at 10am... you now have a chance to beat the rush to Syracuse with Live Nation's special presale.
Get your tickets to see The Zac Brown Band before they go on sale with this special code! The presale kicks off today at noon (12PM).
Where: St. Joseph's Health Amphitheater - Syracuse, NY
When: Thursday, December 15th - 12pm-10pm
Special Code: ZBBSYR
They aren't the only ones coming to Syracuse in 2023. Take a look at who else is already booked for St. Joseph's Health Amphitheater.
Shania Twain
Grab the boots from under the bed for the Queen of Me tour coming to Syracuse. Shania Twain will be at the St. Joseph's Health Amphitheater on Saturday, July 8.
The Queen Of Me Tour will support Shania's upcoming album of the same name which will be out on February 3, 2023.
Read More: Shania Coming to Lakeview
VENUE: St Joseph's Health Amphitheater
SHOW DATE: July 8, 2023
Parker McCollum
Parker McCollum is coming to St. Joseph's Health Amphitheater at Lakeview in Syracuse.
The "Summer Tour 2023" will stop at Lakeview on August 19, 2023.
Read More: Parker McCollum Summer Tour at  Lakeview
VENUE: St Joseph's Health Amphitheater
SHOW DATE: August 19, 2023
Every Country Artist Performing In Upstate NY In 2023
We are set for a big year of Country shows in 2023, and here is a complete list of artists already scheduled to perform in the year ahead in the Capital Region and all over Upstate New York. Don't miss your favorite Country stars - keep checking back here as we will be adding lots of shows in the weeks and months ahead.
Community Comes Together to Give Hundreds of Seniors a Special Christmas
Families, friends, and co-workers came together to give hundreds of seniors in Central New York a special Christmas this year with Santa for Seniors.
America's 15 Most-Googled Celebrities of 2022
Below, discover the most-Googled celebrities of 2022 in the U.S.
The Best Country Singer From Every State
Some states, like Oklahoma and Texas, are loaded with famous country singers. Others, like Nevada and Maine, are still looking for a real breakthrough artist. See the best and most successful country music artist from all 50 states, starting with
Hank Williams
and Alabama.
See the Best Country Christmas Songs Of All-Time, Ranked
This list of the top country Christmas songs was compiled by blending staff opinion, reader feedback and airplay and sales data.