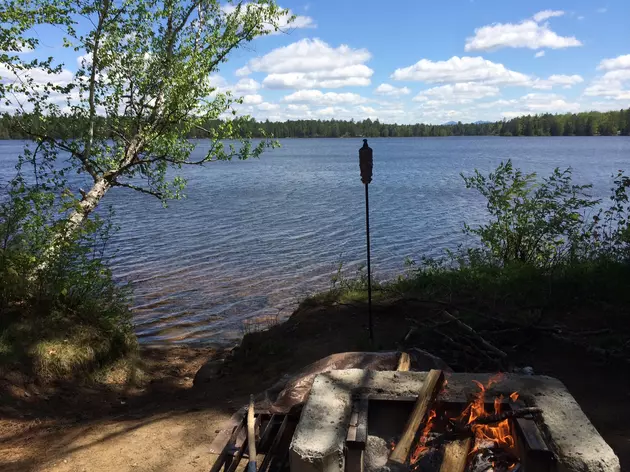 Your New York State 'To Do List' For 2017
Archie McFly, TSM
Here's a list of great things to do and see in New York State this year!
With the New Year comes resolutions of course, but instead of taking something away from yourself, how about treating you and your family to a handful of amazing sights and events the Empire State has to offer.
1. Wild Walk in Tupper Lake
The Wild Walk takes visitors on a trail of bridges up above the treetops of the Adirondack State Park. The Wild Walk experience includes a four-story twig tree house and swinging bridges, a spider's web where people can hang out, and chances to just sit and observe the forest below.
2. Watkins Glen State Park and Racetrack
3. Ohmann Theater in Lyons
One of the oldest theaters in America, the Ohman Theater is billed as "the oldest movie and live stage show theater in America. Built in 1915 the theater is a must-see for history buffs and movie fanatics alike.
4. Adirondack Scenic Railroad
5. Moosewood Restaurant in Ithaca
The Moosewood Restaurant in Ithaca is renowned for the fine cuisine and has even released cookbooks of their recipes. The Moosewood serves fresh, local, in-season favorites.
6. Finger Lakes Wine Tour
7. Cooperstown Beverage Trail
The Cooperstown Beverage Trail is a great way to spend a day in Central New York. No matter what season, the trip to the multiple brewerys and vineyards is beautiful. Highlighted by Brewery Ommegang, the trail offers something for everyone including apple cider as the final stop is at the Fly Creek Cider Mill.
8. Taste of Country, Mountain Jam and other Music Festivals
Music Festivals are growing in popularity across the country and New York is no different. There are dozens of weekend-long music festivals across the state, but possibly none better than The Taste of Country Music Festival or  Mountain Jam in Hunter, NY. Both are weekend long festivals featuring music all day from all different music genres. You can expect lineups with artists like Jason Aldean, Sam Hunt and Miranda Lambert at Taste of Country, while Michael Franti & Spearhead, Tom Petty and Peter Frampton will headline this year's Mountain Jam.
9. Sterling Renaissance Festival
During the summer months, the Sterling Renaissance Festival is an exciting way to spend a weekend. Check out the variety of events, crafts and music all set in an interactive immersive environment of the renaissance.
10. Brewfests
With the recent explosion of craft beer in New York State and all over the world, more areas are hosting brewfests where you can sample craft beer and local foods. America On Tap holds multiple brewfests throughout the state with hundreds of craft brews on hand to sample!
---
BONUS VIDEO: Playing The 'Oven Mitts' Holiday Game