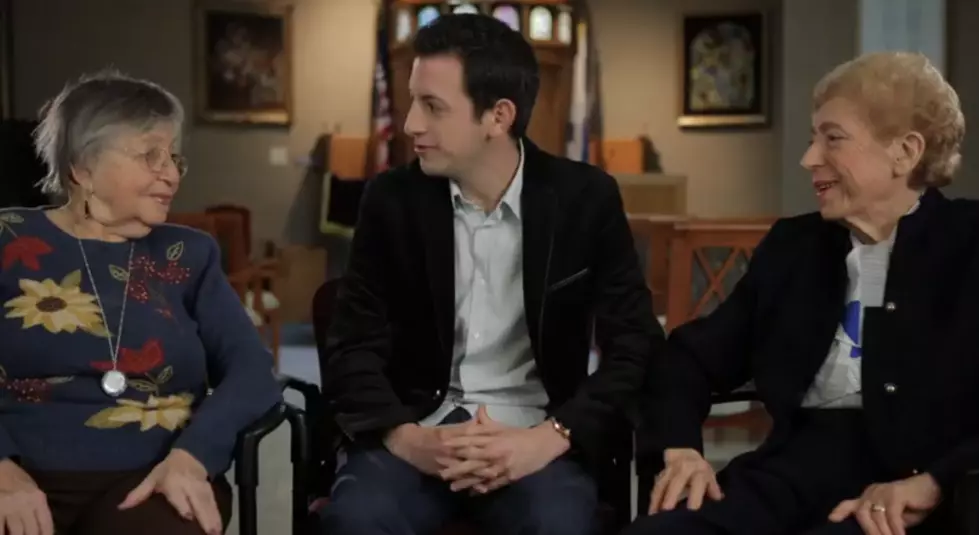 Young Guy Gets Dating Advice From His Elders [Video]
Los Angeles Jewish Home via YouTube
Valentine's Day is right around the corner and love is in the air! For most single people they are always seeking a good companion and the best advice sometimes comes from unexpected places. For Jonathon his romance advice came from The Los Angeles Jewish Home.
Why wouldn't you go to an old person for dating advice? Odds are they've seen it all.
I love that Jonathon brought up modern methods of dating. It's interesting to get an older persons perspective on all this. This is how Grandma and Grandpa used to date and when people ask if chivalry is dead, they're talking about how things used to be and how things should be! I hope Jonathon takes these folks advice seriously.