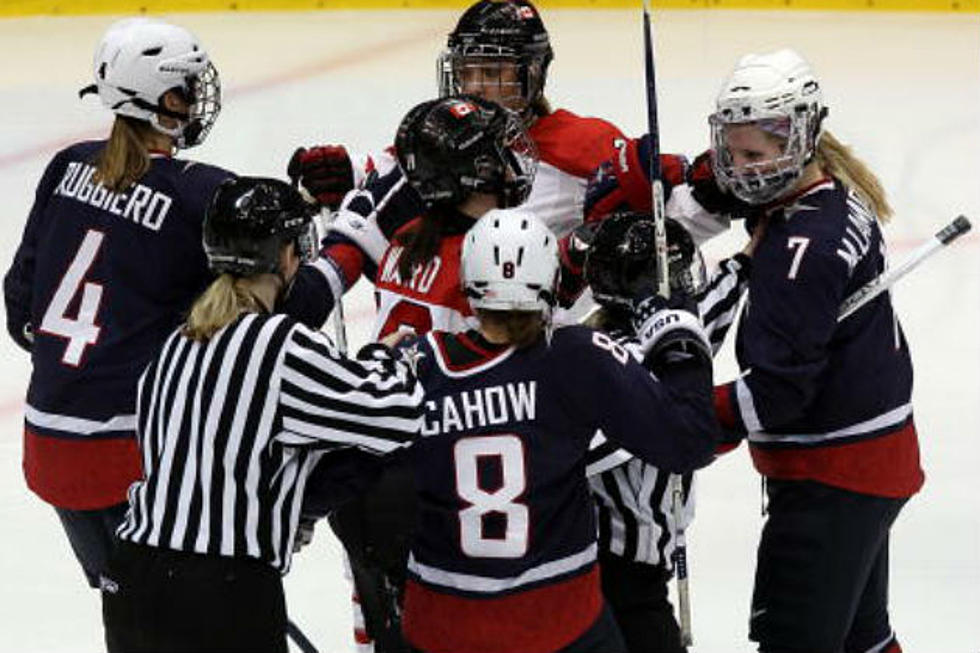 Women's Hockey Teams Brawl, Set New NCAA Mark For Penalty Minutes [VIDEO]
Harry How/Getty Images
I don't know if the referee said, "Ladies, ladies, please" but if he did it didn't work. The women's hockey teams from Ohio State University and Bemidji State  engaged in a post-game brawl that resulted in a total of 303 minutes in penalties, a new NCAA record.
The game that had seen a mere 16 minutes in penalties had already ended with Benidji State winning 3-2 when all hell broke loose on the ice.

The teams faced off in a rematch a few days later but, according to Fox Sports, were short-handed due to the numerous suspensions resulting from the brawl.
It may not have been as brutal as a men's hockey fight but nasty enough to warrent national attention.