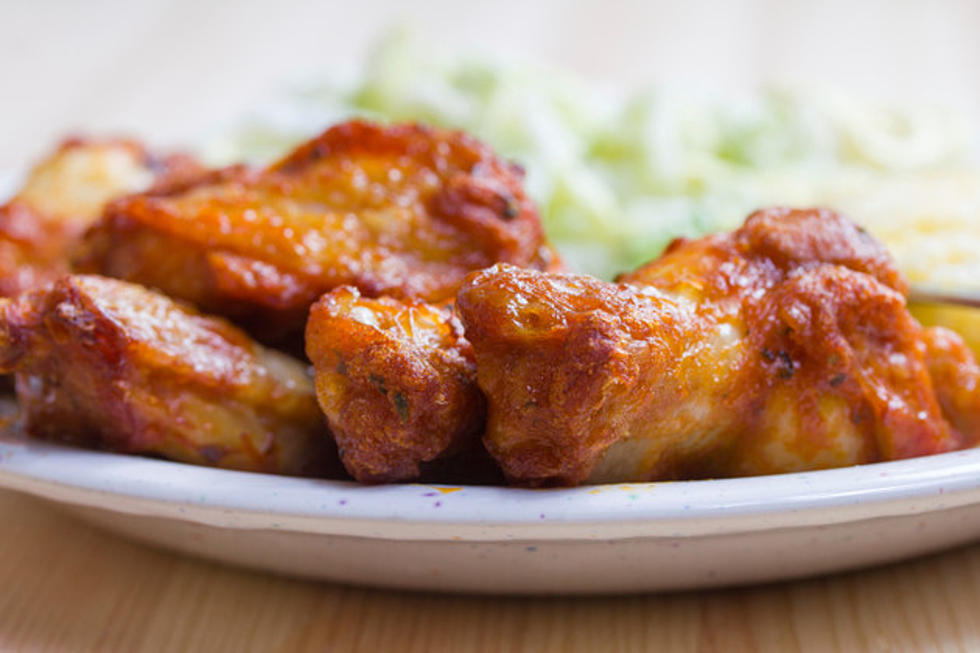 Where Is Buffalo Wild Wings In New Hartford?
Teka77/ThinkStock/TSM
Earlier reports this year from the Utica OD, and WKTV, promised us a possible delicious opening for December 15th 2014. Of course that was a tentative date, but it was enough to give a lot of us hope. A false hope it seems.
Buffalo Wild Wings Grill & Bar will move into the vacant Circuit City spot in the Sangertown Square mall, said Jeff Dean, regional manager for the nationwide sports bar. A tentative opening date, barring any construction or zoning delays, is Dec. 15, 2014.

Dean said the New Hartford location will look as if it's based on tailgating on game day, known as a "Stadia model." More than 80 televisions and six to eight large projectors will cater to those watching the game-du-jour, Dean said, and the bar will have 30 beers on tap."
I feel like I'm living this scene of "A Christmas Story" by switching out the word turkey with wings and beer:
From an outsiders stand point, it looks like zero work has been done for a Buffalo Wild Wings. I mean since August, the Spirit Halloween store rented the space. Currently Carbone's Indoor Sale is going on through the end of the year.
Not to sound stupid but, where are the wings?