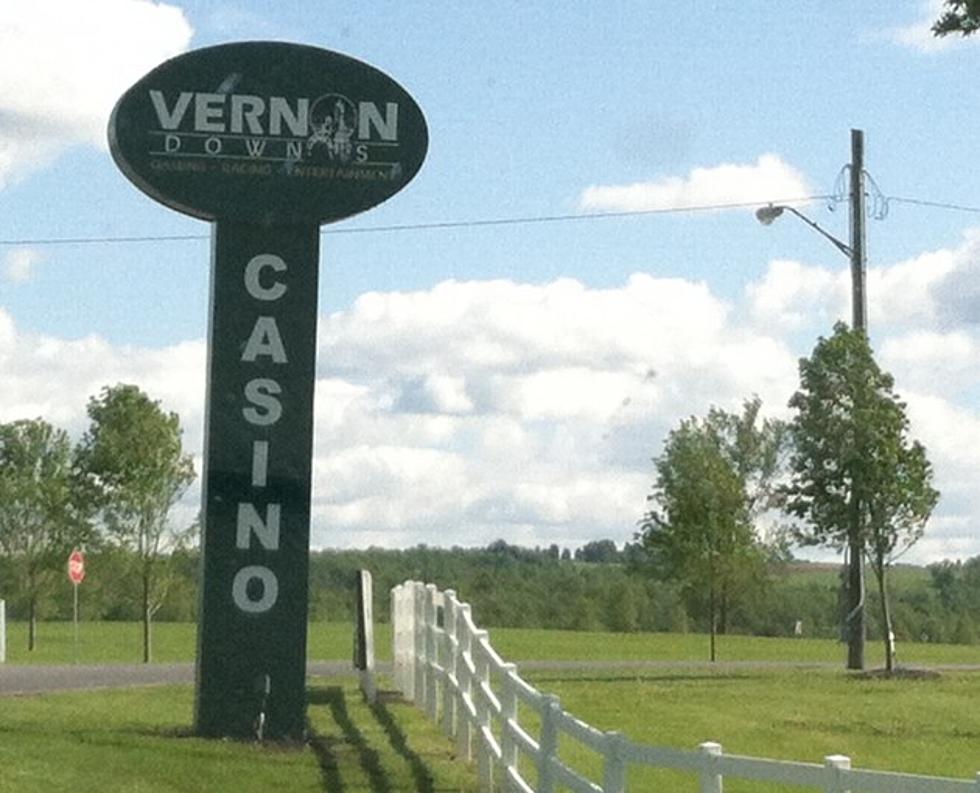 What the Heck is Going on With Woodstock 50??
WIBX/TSM
When Rome resident Eric Pawlak saw the destruction of Woodstock 1999 in Rome, he said he was sure something of that magnitude would never happen in Central New York again. Now 20 years later, Vernon Downs Casino is one site in consideration for the festival's 50th anniversary. There's only six weeks to go until the festival, and without a venue or tickets, it smells like a mix between Fyre Festival and Woodstock 1999.
Pawlak's home borders the Griffiss Air Force Base where the 1999 festival was held. He went to the festival up until the last day, which became notorious for overpriced bottles of water, fires and absolute chaos.
"It's terrible that there was so much destruction," Pawlak said in a Facebook message. "I think it would have been a great way to get Rome NY on the map."
Sharon Ackerman and her husband also went to Woodstock 1999. She said although the police tried their best to contain the crowd, no one expected so many people to be in one space, and the fire came as a result of mounting frustrations.
"Nothing was well planned when it came to Woodstock," Ackerman said in a Facebook message. "So worried if this next one happens [in Vernon] for the safety and welfare of citizens."
And she's not the only one. Vernon's Mayor Joe D'Agostino posted his email to Daniel Clayton from the NYS Department of Health on Facebook Friday afternoon. In the email, D'Agostino expressed concern for what it would cost taxpayers to keep a police force running around the clock and clean up after the festival.
Oneida County Executive Anthony Picente Jr. released a statement Tuesday expressing his concern about the potential of planning the festival under the given circumstances.
"With the event just a little over a month away, we have been asked to prepare in just days what has failed to get done in over a year of negotiations and preparations at the previous location. With such a short timeframe the logistical hurdles to ensure public health and safety of the concert goers and the surrounding community could pose a significant challenge."
Oneida County police have already started preparing for the festival, even though Vernon Downs has not been confirmed as the official site. Oneida County Sheriff Robert Maciol told WKTV it would be an "all-hands-on-deck scenario" for the weekend of August 16, but there are already officers with approved time off and other events going on across Oneida County, including the Madison-Bouckville Antiques Show and the Woodsmen's Field Days. But according to WKTV, Maciol's main concern is where the concert-goers will sleep.
"There's no overnight accommodations at this event. There's no camping. So at 11:00, these people have to leave. Where are they going to go? Don't get me wrong. I'm sure they have answers for us."
But do they?? WKTV did the math and there's only about 3100 hotel rooms in Oneida County. With about 65,000 expected to flood in for Woodstock, that's one heck of a lot of people without places to stay.
Not everyone is concerned though. Pawlak said that compared to how many people came to Rome for Woodstock 1999 (nearly half a million, according to Picente), this year's festival has a clearer limit that he thinks will make it easier to control.
Acording to WKTV, Woodstock must apply for a mass-gathering permit through the State Department of Health (and get it approved) to hold the festival. Although officials have yet to update WKTV on the permit's status, the festival had not applied as of June 18.