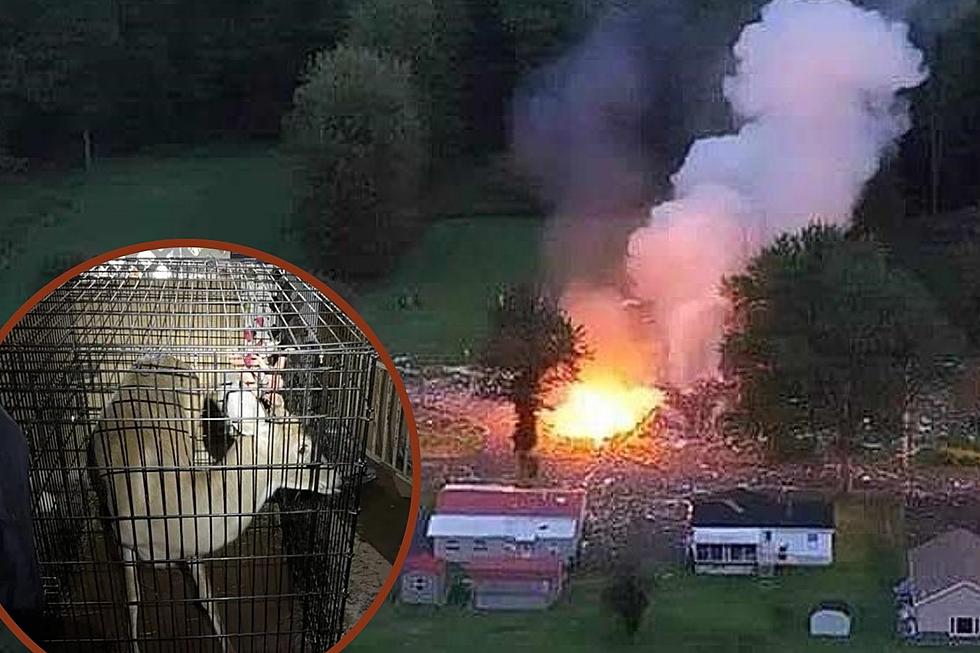 What the Buck?! 'Bizarre Discovery' During Explosion Evacuation in Oneida
Credit - Madison County Emergency Management/DEC
What the buck! You won't believe what was found during an evacuation in Oneida following that massive natural gas explosion.
A car crashed into a home on West Elm Street in Oneida during the early morning hours of Saturday, September 9. A few hours later the home exploded, causing tremors miles away.
Read More: Car Crashes Into Oneida Home Causing Explosion
Bizarre Discovery
Police officers worked to evacuate everyone from neighboring homes to make sure they were all safe. And what they found in one of those homes was, well just plain bizarre.
Locked inside a dog crate, officers discovered a six-point white-tailed deer.
DEC Called In
The New York State Department of Environmental Conservation (DEC) was called in to help remove the animal.
"The homeowner was illegally rehabilitating the animal and had refused to release it, choosing instead to keep it as a pet," they told News Channel 9 in Syracuse.
Charges against the homeowner are now pending.
There are a number of animals you can legally own in New York State. A deer is not one of them.
10 Exotic Animals You Can Legally Have as Pets In New York
Looking for an exotic pet in New York State? Here are 8 animals you can legally have.
Car Crash Leads to Explosion
A juvenile is facing charges for driving the car, which turned out to be stolen, into the home.
Drone footage from Jasson Obomsawin shows all that was left after the explosion.
It's still hard to believe no one was killed.