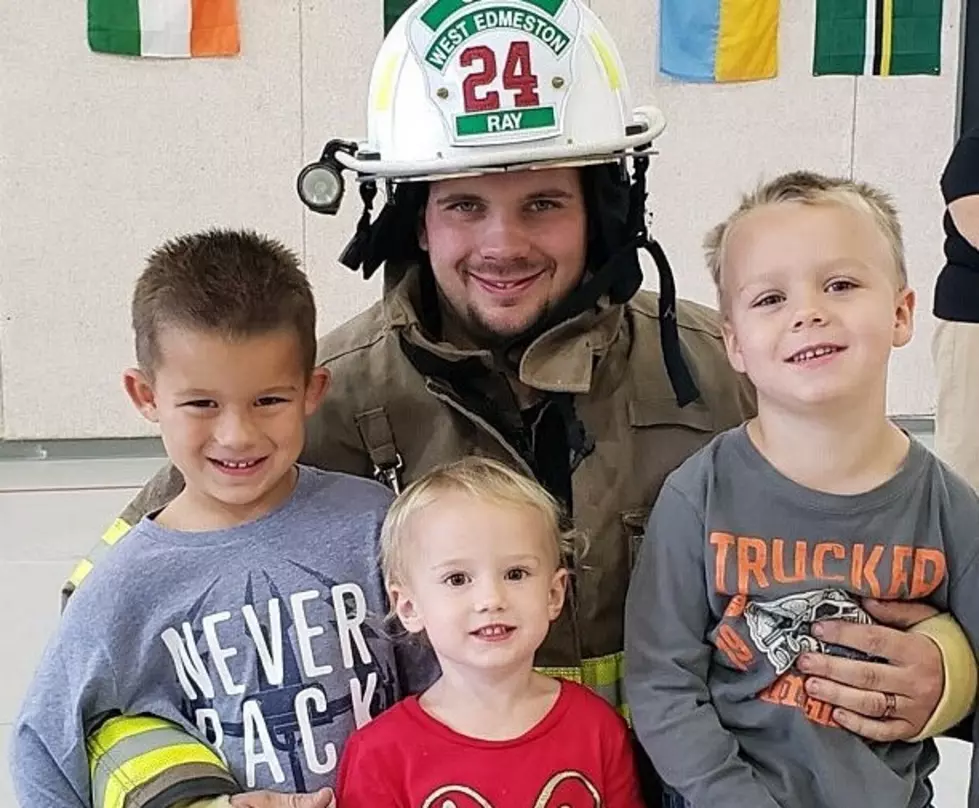 West Edmeston's Gary Ray II is our First Responder of the Week
listener submitted
Each week we salute one of Central New York's First Responders. Those who come to our rescue no matter the weather, the time of day, or what is going on in their own life at the moment. This week we salute West Edmeston's Fire Chief.
Being a first responder is not for the feint of heart, the rigors of a job where you run into burning buildings, assist someone during a medical emergency, or rescue individuals at an accident scene can test even the most grizzled individual. While we honor their heroic efforts, there's so much more they do for the community, just like Gary Ray II.
Gary is with the West Edmeston Fire Department and has been for the past 16 years.  In addition to serving as a firefighter, he's also an EMT and for the past 4 years Gary added the duties of Fire Chief. Between the two duties he's left in the middle of many meals and family gatherings, taken off work early, and spent untold hours training himself, the department, and coordinating sessions with other local departments.
Community commitment doesn't stop there for Gary. You'll find him at the local schools during fire awareness week, then there's the community's annual appreciation picnic, garage sale day, and ice cream socials, and Christmas Parade of Lights. During our crazy pandemic times, Gary even organized drive-by's for birthdays and special occasions and visits to local children by the Easter Bunny and Santa/Mrs. Claus via fire trucks.
Gary thanks for what you do, not only putting yourself in danger at our darkest times, but bringing join any way possible for young and old alike.
Do you know a first responder that deserves to be recognized? Tell us about someone who should be honored in Central New York - a firefighter, police officer, EMT, forest ranger, paramedic, DEC officers, military, rescuers, front line workers, or any other person first on the scene.
Include their name, a picture and why they should be recognized during 'First Responder Friday." We'll honor one first responder every Friday and as a way to say thank you, we'll give them a Bundt cake from Nothing Bundt Cakes.
From 19th Century Cow & Hay Barn to Spectacular Bed & Breakfast in Ilion
This 10,578 sq. ft, 6 bedrooms and 7-1/2 baths converted barn is on 32 picturesque acres of woodlands with numerous trails, and three spring-fed ponds perfect for swimming, fishing, and skating.
LOOK: Here are the best small towns to live in across America