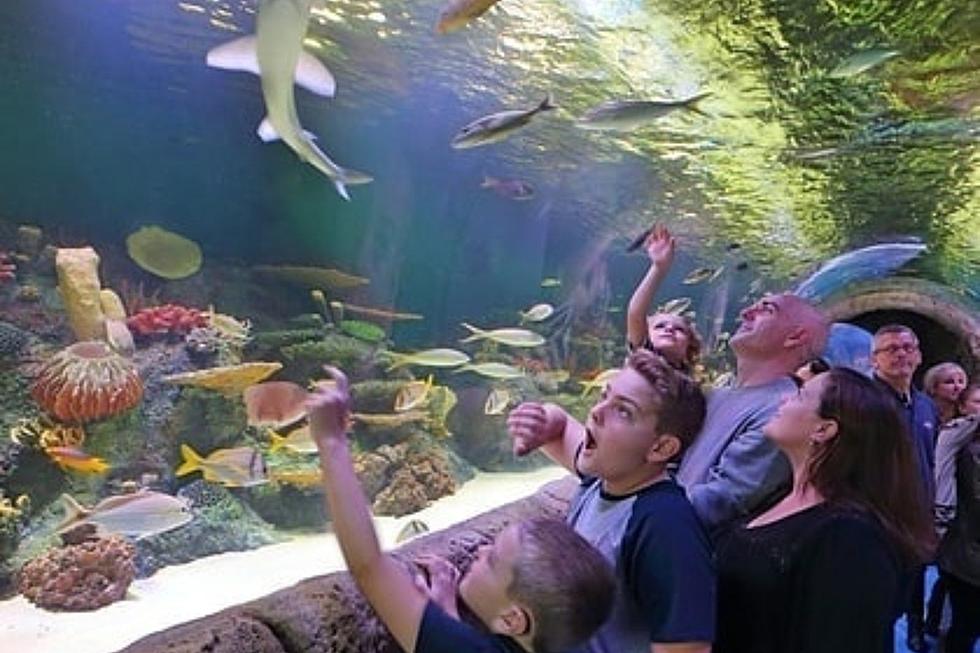 Subaquatic Adventure: Walking Beneath Sharks at Spectacular New York Aquarium
Credit - Via Aquarium via Facebook
Celebrate Shark Week by walking under the sea as sharks swim overhead at one New York aquarium.
Take the family on an unforgettable journey at Via Aquarium in Schenectady, New York. Explore 37 exhibits where you can watch sharks swim overhead while schools of fish surround you in the immersive tunnel tanks.
Feed Stingrays
Walk through 25,000 square feet of aquatic treasure, visiting over 2,000 creatures of the sea.
You can feel the soft, smooth skin of a stingray as they swim right up to your hand in Stingray Bay. Stingray feedings are held every day at 12 & 4 PM.
Sleep With Sharks Soon
You may soon be able to spend the night with sharks too. The aquarium sleepover which included a guided tour, dinner, crafts, and a movie was suspended when the coronavirus pandemic hit, but it may be coming back.
We are in the process of evaluating restarting this program. Email us at VIAGUESTSERVICES@GMAIL.COM to be put on a waitlist.
Via Aquarium Tickets
Tickets to enjoy all the Via Aquarium has to offer are just $16 for adults, $19 on the weekends. Kids aged 12-17 cost $13, $14 on the weekend. It's $11 for children 4-11 and $12 Friday through Sunday. Anyone under 4 is free.
VIA Aquarium is located at 93 West Campbell Road in Schenectady New York. Find more information and get tickets at viaaquarium.com.
18 Kid Friendly Day Trips to Fight Boredom This Summer in Central & Upstate New York
Now that school is out for the year it won't be long before the kids are bored. Here are 18 kid-friendly day trips to keep them entertained this summer.
21 Adventures You Need to Add to Your Summer Bucket List