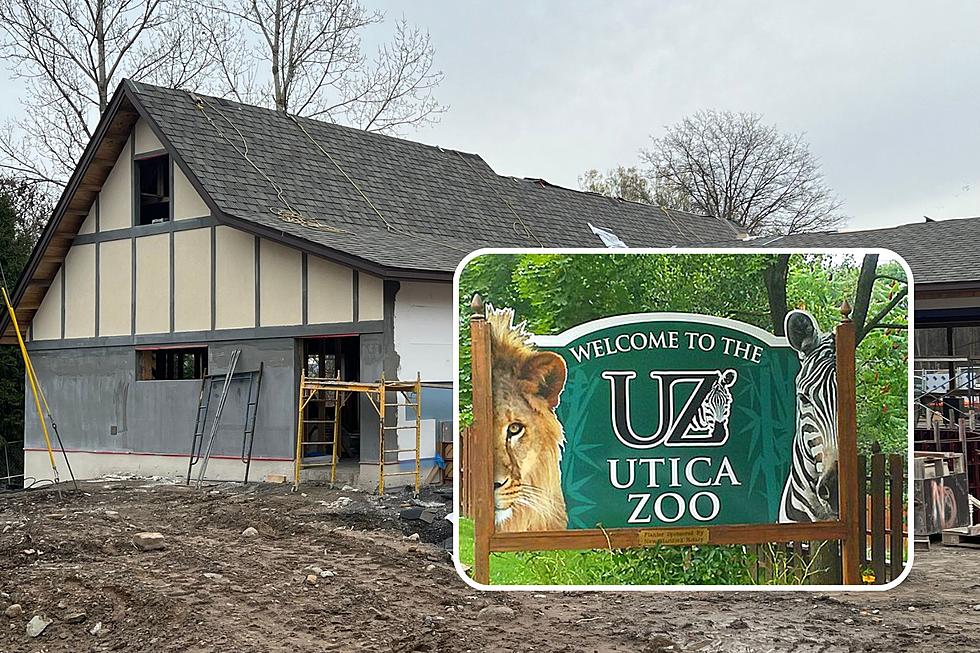 Watch Utica Zoo Place Finishing Touches on New Visitor Welcome Center
Credit - The Utica Zoo
Take a look at the progress of the Utica Zoo's latest project, from start to finish.
The Utica Zoo is making major progress on the construction of their Visitor Welcome Center. A project that started back in June 2022 has made huge improvements, and has really come together these past 9 months.
The Utica Zoo's goal is to officially open the Welcome Center sometime this Spring, the earlier the better. Like many construction projects, there are factors that ultimately delay the contractor's progress. But judging by the latest updates, they are closer to the finish line then we thought.
Every single month the zoo has posted progress photos on their Facebook page. They are extremely excited to see the project coming together, and even more excited for when it will finally be open to the public.
Have you been following the progress? Check it out for yourself!
Watch the Progress! Utica Zoo Building New Visitor Welcome Center
The Utica Zoo has been working hard to build their new Visitor Welcome Center. Take a look at the monthly progress updates the zoo has been posting since June.
Until the Welcome Center is complete, you are still advised to use the Utica Zoo entrance near the New York Energy Zone. The zoo is open daily from 10 am - 4:30 pm.
While you're there check, be sure to check out all the zoo has to offer. You'd be "shocked" with all that you can learn in one trip.
Take a Powerful Journey Through the World of Electricity at New Energy Zone in Utica
NY Energy Zone, an admission-free NYPA visitors center in Utica, provides an immersive, interactive, state-of-the-art museum experience focused on the past, present and future of energy in New York State.
Here's 7 Animals You Didn't Know Were Endangered At The Utica Zoo
Who knew these vulnerable and endangered animals could be only found close to home at the Utica Zoo?
10 Exotic Animals You Can Legally Have as Pets In New York
Looking for an exotic pet in New York State? Here are 8 animals you can legally have.