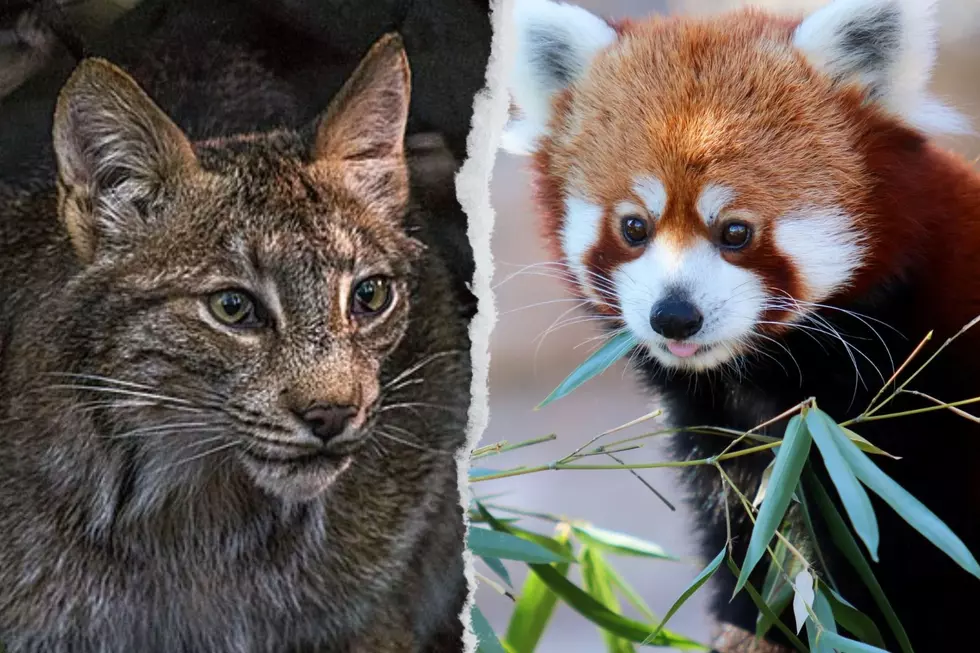 Over $33,000 Donated to The Utica Zoo through Mohawk Valley Gives
Credit - The Utica Zoo
The Central New York community came together to make a HUGE impact on the Utica Zoo.
It's always inspiring to see how big Central New Yorkers hearts are. Whenever someone needs a hand, there's always hundreds of people there ready to help. That's what makes living here so special.
And this latest call-to-action did not disappoint.
Save a Life Campaign
The Utica Zoo recently held their Save a Life Campaign, in partnership with Staffworks and Mohawk Valley Gives. Through the initiative, they asked the community for donations to help support the "much needed" care of animals at the zoo.
Did you know that it costs approximately $7,000 a day to care for all of the animals at the Utica Zoo? Your gifts to the Utica Zoo not only help support the care needed for our animals, but it assists in the protection and sustainability of vulnerable species and the planet.
In total, they raised over $33,000 for the zoo... with Staffworks giving their own generous donation of $10,000 as part of #DoubleYourDonation.
You Can Still Help
Good news if you're just finding out about the initiative... you can still help. The Community Foundation is still accepting donations in support of the zoo.
We are so grateful to be part of such a supportive community of local businesses and individuals. As a not -for-profit that depends on contributions, we are appreciative of gifts of any size...the combined impact is of immediate benefit to the animals.
You can find the link to donate on The Utica Zoo's website.
The 10 Deadliest Animals at the Utica Zoo, Ranked
Thankfully, the Utica Zoo is pretty safe. But that doesn't mean you'd want to come face-to-face with every single animal who lives there.
Here's 7 Animals You Didn't Know Were Endangered At The Utica Zoo
Who knew these vulnerable and endangered animals could be only found close to home at the Utica Zoo?
The Best "Zoo" in New York is In a Tiny, Rural Upstate New York Village!
There are many excellent zoos in Upstate New York. Most of them (not all) are located in the larger cities like Binghamton, Buffalo, Syracuse, Rochester, etc. On the smaller, but no less wonderful size, Zoo New York is a special treat in the North Country (Watertown). But Animal Adventure Park in Harpursville, NY (Broome County) stands heads and tails above them all (in this writer's opinion). It does not have all the whiz-bang, sophisticated accouterments one expects at a modern, urban zoo. But what it lacks in that category, it totally makes up for in charm, live animal encounters, and a drive-through zoo experience that is the best in the state. So, while we will never put Animal Adventure Park up against say, the Bronx Zoo and its million annual visitors, we think this rural park is outstanding in every way. Here are a bunch of reasons you should visit this amazing place this summer!
"Wait, There's More!" 'Lions and Tigers and Bears (Oh My)' at These 15 Great Upstate New York Zoos
This is a list of many Upstate zoos, animal sanctuaries, animal rescue farms, and adventure parks where the whole family can visit and get close to nature and mingle with some of the most impressive animals anywhere.
14 of the Best Cakes Found at Joe's Dairy Bar in Hopewell Junction
14 amazing cakes found at Joe's Dairy Bar.