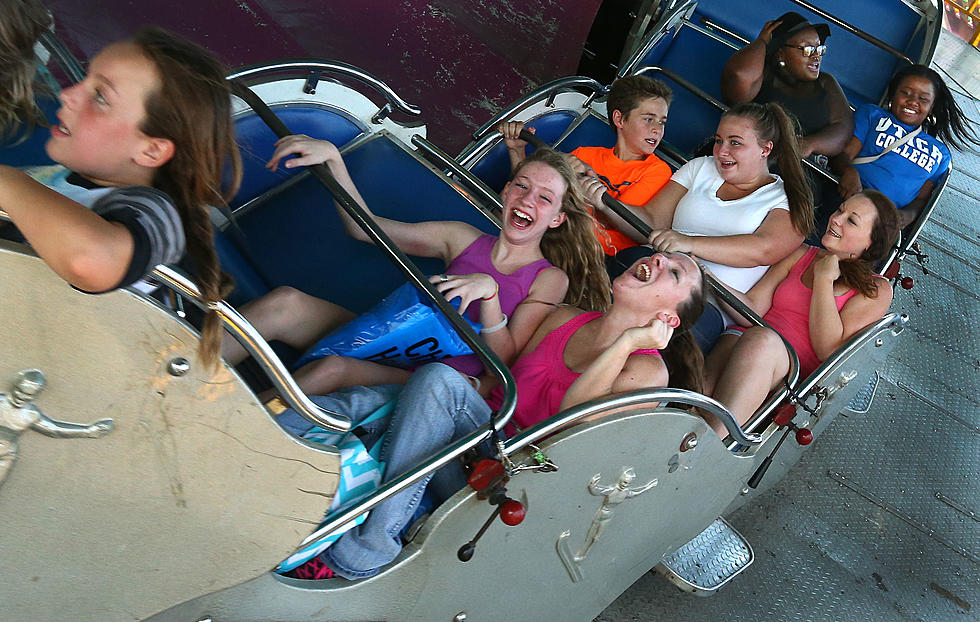 Unlimited Fun: Ride All Day at New York State Fair For Less Today Only
Photo Credit - NYS FAIR
Ride all day at the New York State Fair for less. It's 20/$20/20 day!
The New York State Fair is just 20 days away. For 20 hours you can score a 'Ride All Day' wristband for just $20. The flash sale runs from 4:00 AM Thursday, August 3 to 11:59 PM and only 10,000 wristbands will be sold.
"This is a great way for families and Midway fans to scoop up a great deal," said Sean Hennessey, Interim Director of the Fair. "Experiencing the thrills of The Midway is a tradition for so many of our fairgoers, and we try to keep things as affordable as we can to make sure as many people as possible have access to the family fun we offer."
Read More: New York State Fair Tix Now on Sale with New Frequent Fairgoer Pass
Over 60 Rides For Fair Fun
"Ride All Day" wristbands are on sale for $25 until The Fair begins. The cost increases to $35 at noon on August 23 for rides Monday through Friday. The price goes up to $45 for Saturday and Sunday.
More than 60 rides, including the Double Deck Carousel and the Bertazzon Wave Swinger, will be at the New York State Fair. The Mega Drag Strip Slide is also returning after being refurbished.
Read More: Famous Vendor Pulls Out of NYS Fair
Dollar Days at the Fair
Individual ride tickets can be purchased at any ticket booth on the Midway at the New York State Fair for $6.25 for five tickets. Rides will cost $2 on 'Two Dollar Tuesday,' August 29, and $1 on Labor Day, Monday, September 4.
Plus, there's a "Mega Pass" option available online through Wade Shows that grants fairgoers unlimited rides all day every day for $85. That's available online through 12 p.m. on Wednesday, August 23. The Mega Pass voucher will need to be printed out and redeemed at the Wade Shows carnival office on The Midway.
Read More: List of Free Entertainment at NYS Fair
The 2023 Fair begins on Wednesday, August 23, and continues through Monday, September 4. The Midway will be open from 11:00 AM to 11:00 PM except on Labor Day, Monday, September 4, when it will close at 9:00 PM.
New York State Fair Butter Sculptures Through the Years
Take a look at the Butter Sculptures over the years at the New York State Fair.
21 Adventures You Need to Add to Your Summer Bucket List
18 Kid Friendly Day Trips to Fight Boredom This Summer in Central & Upstate New York
Now that school is out for the year it won't be long before the kids are bored. Here are 18 kid-friendly day trips to keep them entertained this summer.