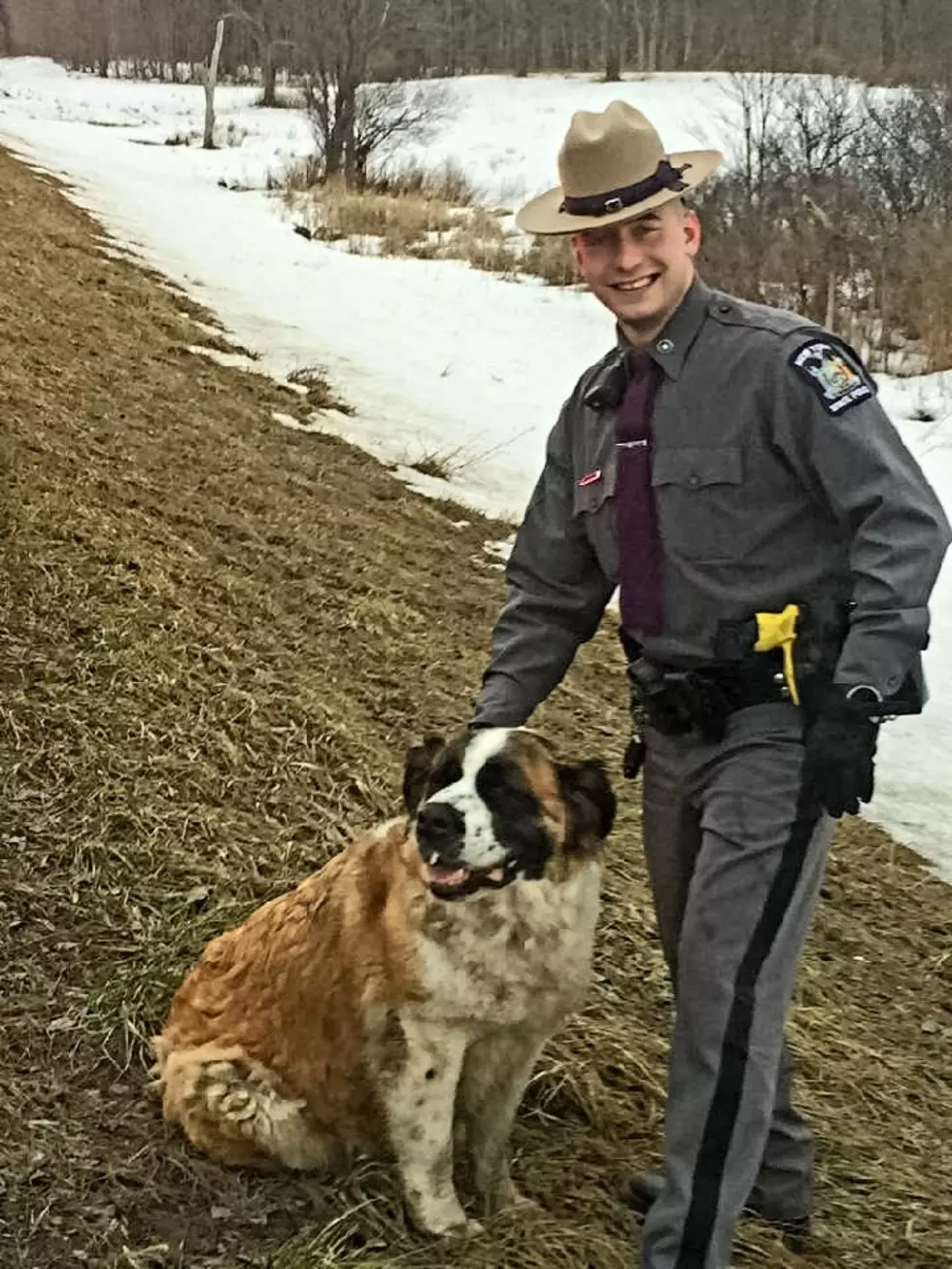 Trooper Helps Return Dog Home Safely After It Winds Up on I-81
New York State Police
Shoutout to the whole crew of people it took to return this big dog home after he ended up lost on a busy highway.
This large St. Bernard found himself on Interstate 81 in Oswego County on Wednesday. New York State Trooper Caleb Longley, SP Pulaski and the town of Richland Dog Control Officer worked together to get him out of harms way and back to his home.
This is just another example of New York State Police and the central New York community going above and beyond to help. This big fella must be very happy to be keeping cozy at home again.
Enter your number to get our free mobile app