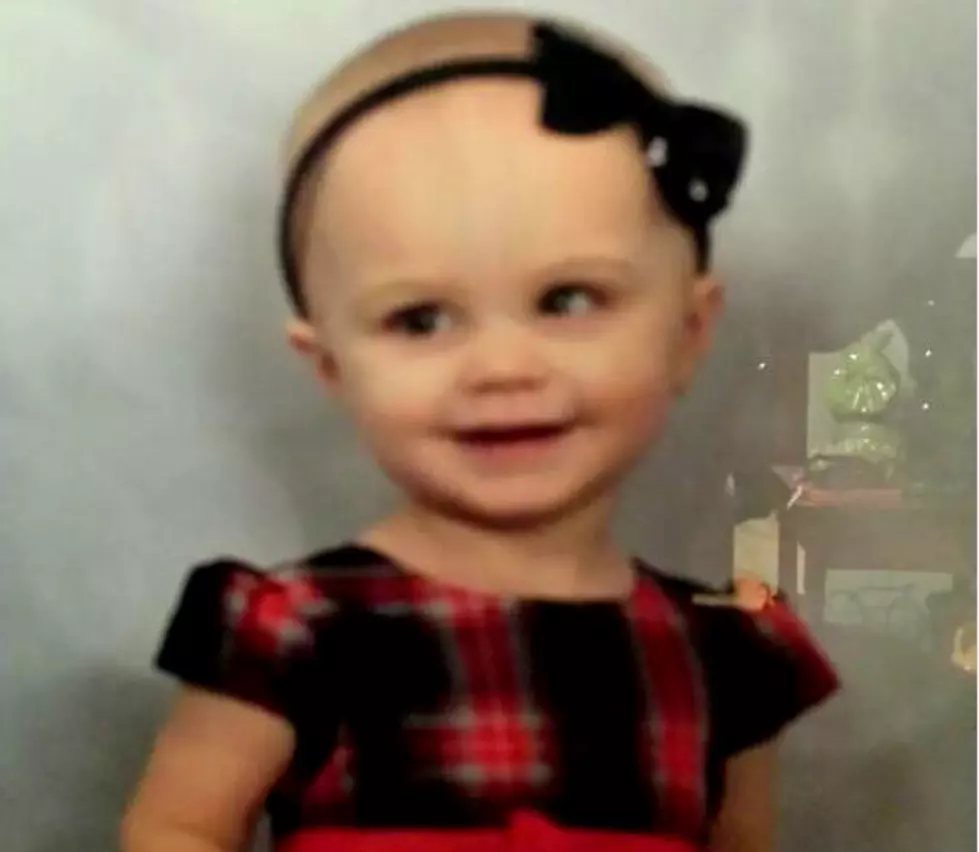 Father, Ryan Lawrence, Charged with Murder in Death of Baby Maddox
Photo Courtesy: Syracuse Police (best quality available)
UPDATE: 02/23/2016  3:34pm   Maddox's father, Ryan Lawrence (DOB 08/22/1991), is being charged with murder in the second degree.  He will be held at the Onondaga County Justice Center as soon as he is processed.
Syracuse Police Chief Frank L. Fowler is extending condolences to the family of Maddox Lawrence. He is thanking the New York State Police for "extending a tremendous amount of resources to us...likewise the FBI (in) extending their services to us."  He also thanked ENCON Police, local law enforcement agencies involved, and the public."
Chief Fowler also took the opportunity to address the media, whom he thanked for their cooperation in getting the information out about the missing toddler but warning against competition which may have clouded the judgement of some in reporting the possible crime.  He asked to take advantage of a learning opportunity.  "We are all responsible for reporting information.  But in our quest to provide information, please let us not forget that there are human beings on the other side of this investigation."  He continued, "I know sometimes it becomes a competition…But let's remind ourselves of the human beings…if we are not taking those human beings into consideration we are doing those human beings a disservice."
He said, "This investigation is far from over…"
Although they are still awaiting the results of DNA testing, Fowler says they are "confident" that the body found in the water is indeed that of Baby Maddox.
Chief Fowler said this was an "extremely tough situation for this family to go through and endure" and that this was a "very difficult and challenging case."
In detailing the chronology of the case Fowler said, "(w)e still have a lot more to investigate...We may have witnesses out there," Chief Fowler says that he cannot discuss details of the case pending further prosecution.  "We are hoping that other witnesses will come forward and we do not want to reveal too much of what happened...but we do ultimately know what happened."
He says he cannot speculate as to a possible motive.  He says he simply cannot attempt to "describe a very heinous and illogical act."  Fowler did say that Ryan Lawrence did not attempt to fight police when he was picked up and he did not have a weapon on him.
Addressing the media and describing what has been an emotional case for all involved, Fowler said, "It is a struggle standing here at this podium and answering questions in this matter."
Ryan Lawrence is expected to be arraigned on Wednesday morning, February 24, 2016.
Responding to a reporter's question about the "thinking" involved by law enforcement in certain aspects of the case Chief Fowler said, "We had to bring proper closure to a delicate, delicate case."
Added Chief Fowler, "Jeremy Cali from the Onondaga County District Attorney's Office worked side by side with us in this investigation."
The full text of a written release issued by the Syracuse Police Department at 4:34pm today appears below:
"Syracuse, N.Y. – On Saturday, February 20th, 2016 at approximately 11:30 PM, officers responded to a report of a missing child in the 1000 block of Valley Drive.  Upon their arrival, they were notified that a 21 month old child may have been taken by her custodial father.   The child is Maddox Lawrence and was described as approximately 2'00" tall, with blonde hair and brown eyes.  The child was last seen wearing a white shirt with brown puppies and a pink collar.  She had on pink long pants and blue coat with a pink interior.  The father is Ryan Joseph Lawrence, 24 years old, and he left a message indicating that there was a possibility of harm to the child or himself.  As a result, an Amber Alert was issued.
     On February 22nd, 2016 at approximately 4:30PM, a 911 call was received indicating that a person matching the description of Ryan Lawrence was observed walking alone on Downer Street in Baldwinsville.  The male was stopped by the Village of Baldwinsville Police Department and later positively identified as Ryan Lawrence. Lawrence was transported to the Syracuse Police Department where an investigation was conducted by Detectives in the Criminal Investigations Division. 
     On February 23rd, 2016, as a result of this investigation, Detectives were led to the section E of the Creek Walk near Bear Street and VanRensalear Street.  At that location, with the assistance of the New York State Police Dive Team, the body of what appears to be Maddox Lawrence was discovered.  Further identification analysis will be conducted.
     Ryan Joseph Lawrence, 8/22/1991, was charged with Murder in the 2nd degree.   He was lodged in the Onondaga County Justice Center pending arraignment.  A photograph is attached.
     The New York State Police, Federal Bureau of Investigations, the United States Marshall Service, Village of Baldwinsville Police and the Town of DeWitt Police assisted in this investigation.
     This investigation is active and ongoing.  Anyone with information is asked contact the Syracuse Police Department at 442-5222.  Anonymous tips can be submitted using the SPD Tips App."
UPDATE: 02/23/2016 12:32pm  Law enforcement authorities say the body of a toddler has been pulled from the water in Syracuse.  Multiple sources are confirming that Ryan Lawrence is on the scene with law enforcement personnel but the body has not yet been officially confirmed as that of Maddox Lawrence.
UPDATE: 02/23/2016  9:48am  The Associated Press is reporting that today's news conference is being delayed.  A time has not yet been announced.
UPDATE: 02/23/2016 7:36am  WSYR-TV's Andrew Donovan tells WIBX that New York State Police are gathering right now at the police barracks in Lysander, conducting a briefing on search efforts overnight.
Troopers are organizing a "comprehensive search" to commence at 8:00am.  That would involve Department of Environmental Conservation officers and forest rangers.
UPDATE: 02/23/2016  6:24am  Sgt. Richard Helterline of Syracuse Police tells WIBX that a press conference is scheduled for 10:00am today.
Donovan says law enforcement authorities have temporarily halted their search in the woods in Baldwinsville and are waiting for forest rangers to arrive to help resume the search after 8:00am this morning.
He says, however, that members of the community continued to search overnight despite the suspension of the search by law enforcement.
Post February 23, 2016 4:37am:
Ryan Lawrence, Maddox's father, was taken into custody last night in Baldwinsville, New York after a woman recognized him and called police.
Maddox, 21 months old, was not with Ryan Lawrence when he was taken into custody.
Police were searching wooded areas and properties in Baldwinsville overnight.